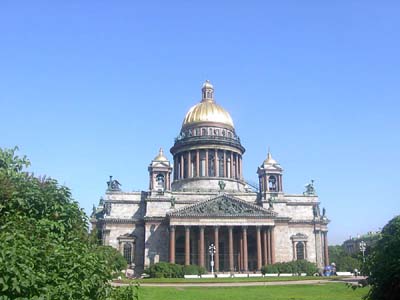 The pioneer of the use of the method of gas dynamic spraying or cold spray for the antique art object restoration was Sergej Bondarenko. He performed restoration of Angel at the Cross rotating sculpture at the broach of Saint Peter & Saint Paul Cathedral in Saint Peter & Saint Paul Fortress and antique sculptures of Isaac Cathedral in Saint-Petersburg.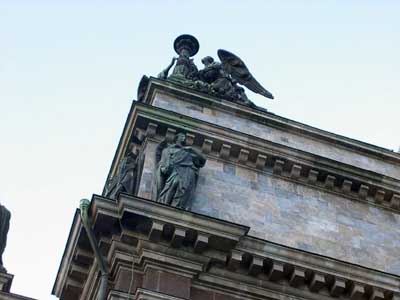 Lost copper galvanic coating at the lead-tin elements of Angels copper sculpture was restored by low pressure cold spray.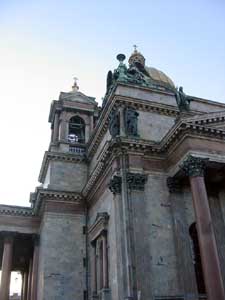 The height is rather large – scaffold was mounted to perform restoration.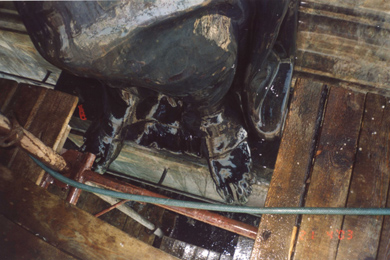 View before the spraying, surface shines after the washing.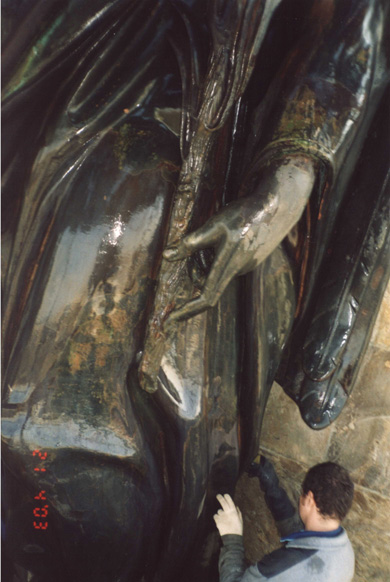 Gray spots observed are places of lost copper.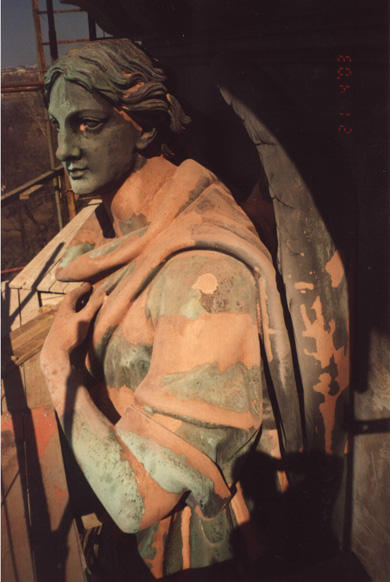 Cracks, cavities, caverns and holes at the elements of Angels copper sculpture were closed and filled by lead–tin powder mixture.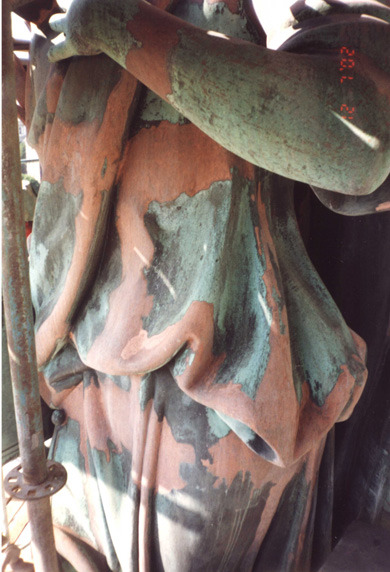 The same defects at the copper surfaces of the sculpture were restored by spraying copper powder.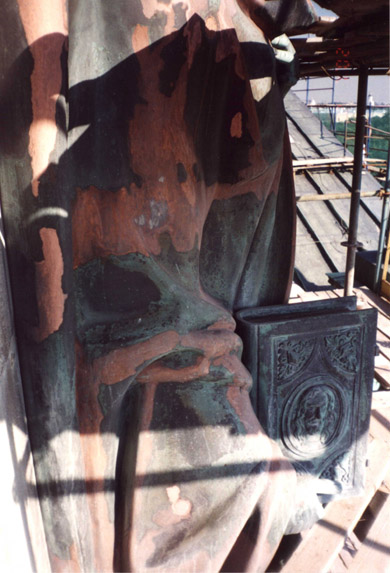 This is side view.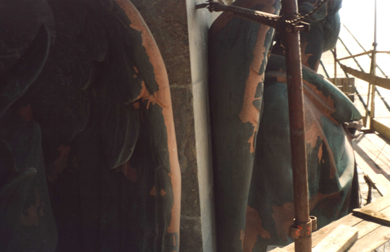 This is two sculptures view.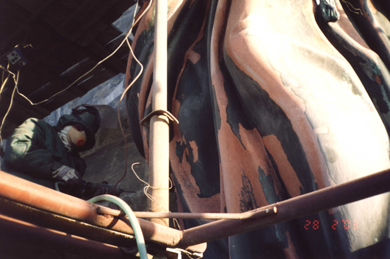 The process did not stop at the frost of minus 15 Centigrades.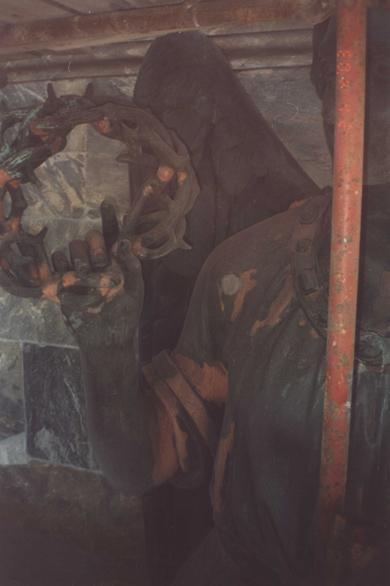 The wreath is very difficult part of the work.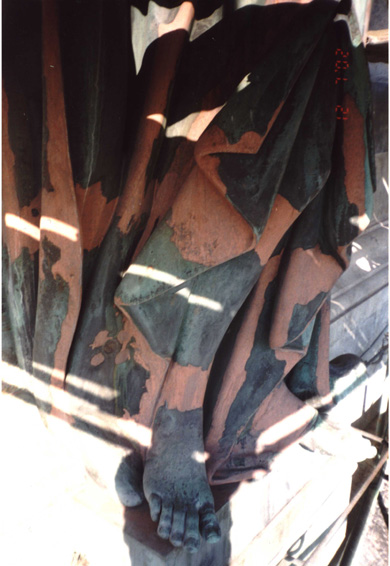 This is bottom sculpture side. It is worth mentioning that spraying process may be continued as long time as one needs. The limits are in the feeder volume (we enlarged it in this case) and operators "tiredness".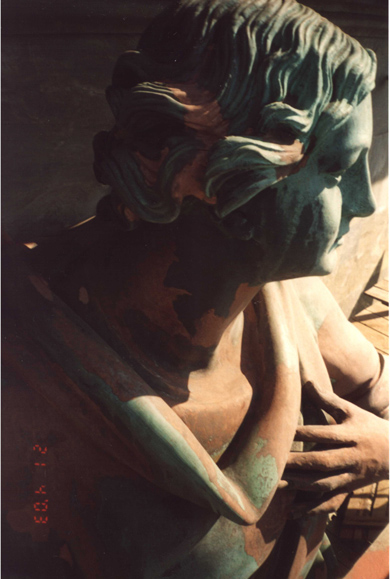 This is profile. The use of gas dynamic spraying proves to be the most convenient because of low temperature of the process and equipment portability.