DYMET

Technology & Equipment
AUTOMOTIVE PARTS RESTORATION____Restoration of antique motorcycle engine cover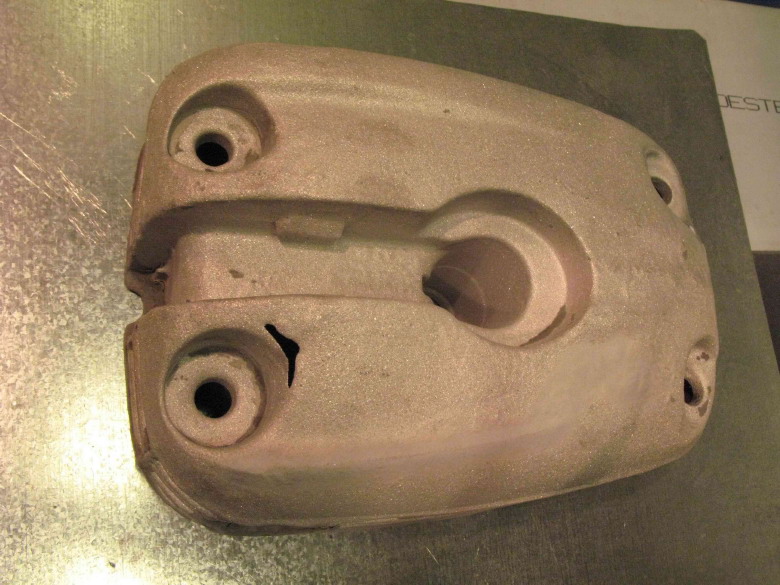 The age and corrosion have made through hole in antique motorcycle engine cover. The wall is too thin to fix metal plug.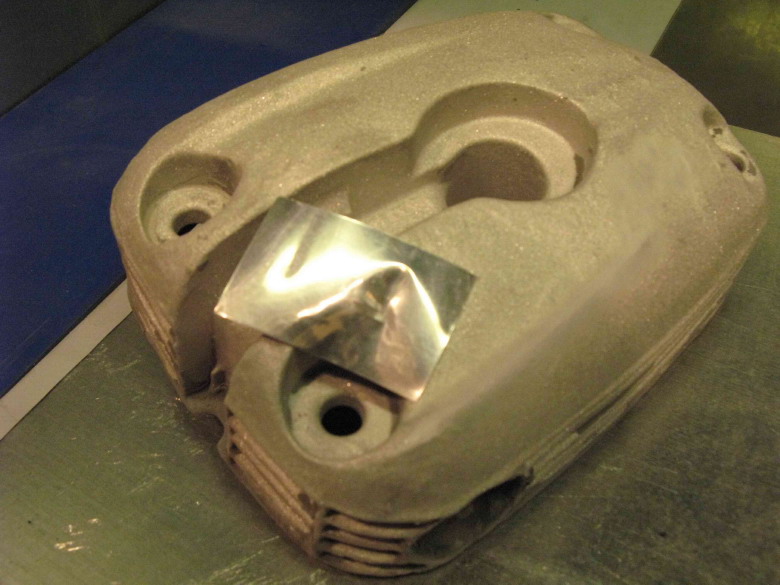 Put the piece of foil to the hole.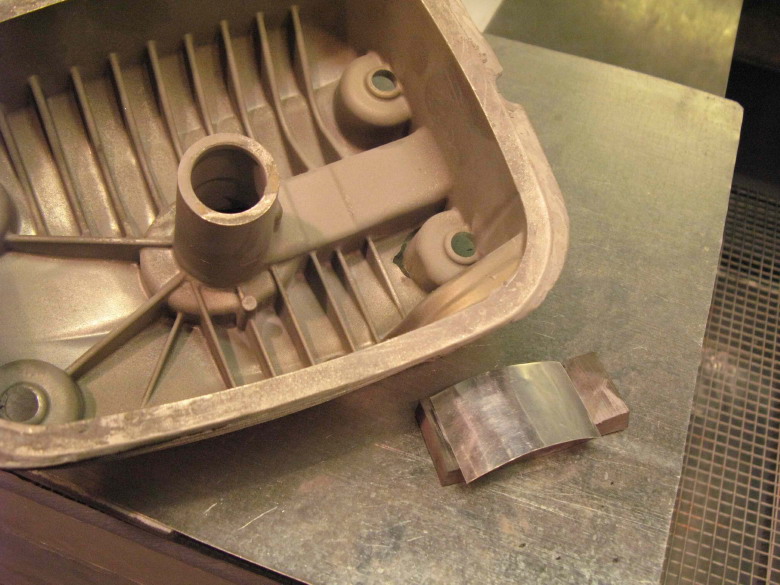 Press the foil by piece of rubber.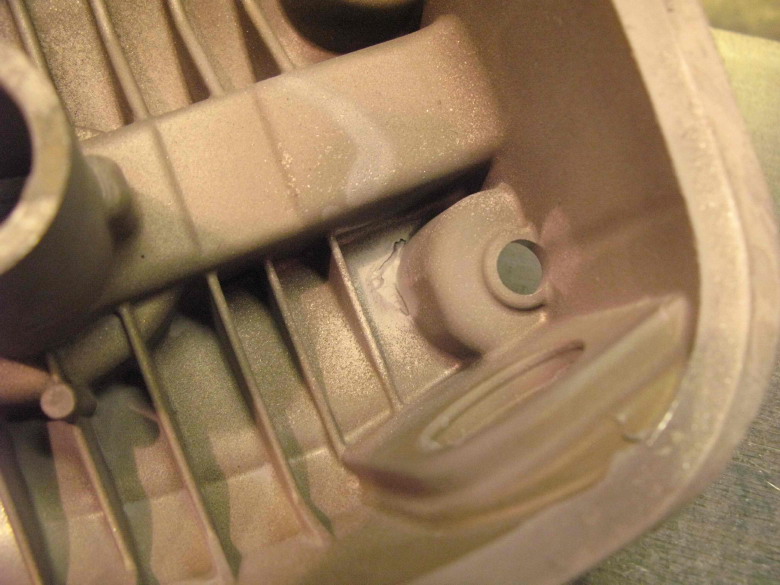 Spray K-20-11 to the foil and around.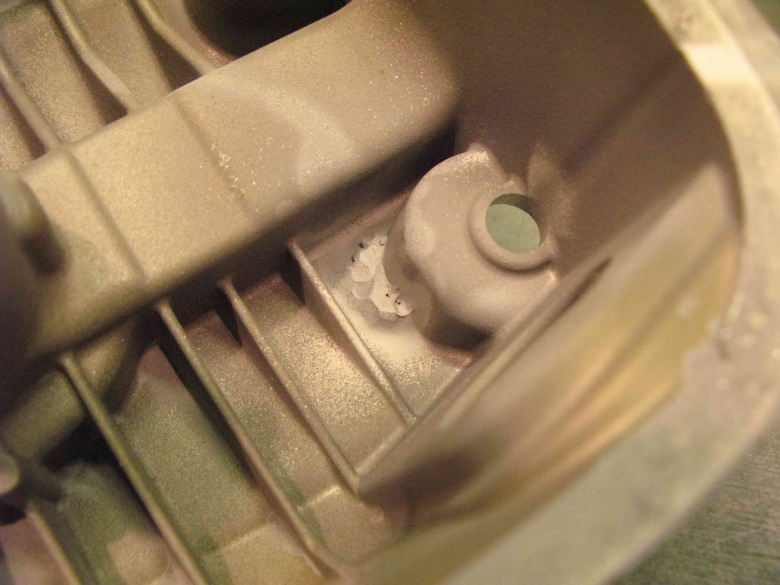 There is enough place - build up with excess.
The hole is closed. Remove the foil.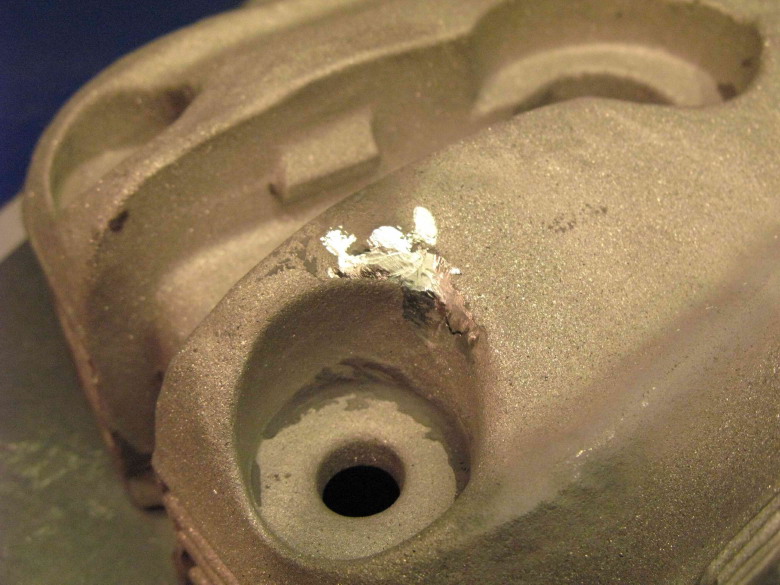 Cut the foil residue.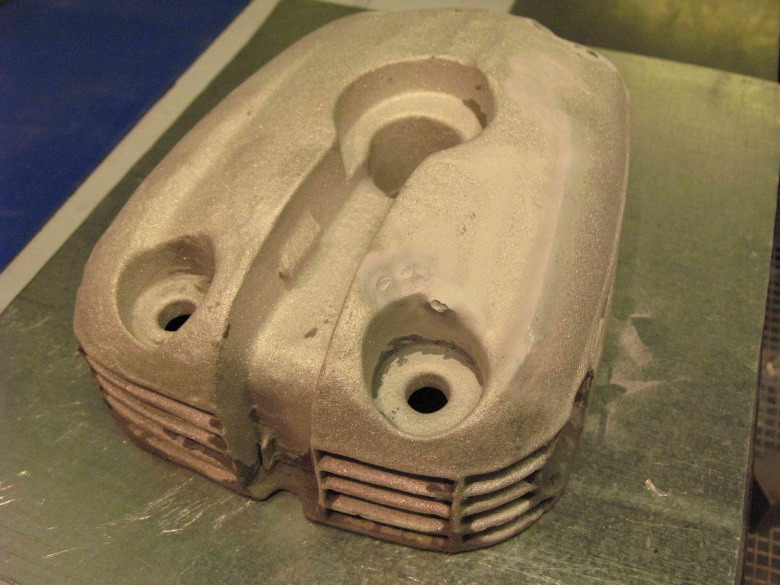 Spray outside. The wall is restored. Smooth the surface carefully and blast by abrasive to restore the total surface roughness.