DYMET

Technology & Equipment
AUTOMOTIVE PARTS RESTORATION____LONG CRACK IN CAST IRON CYLINDER BLOCK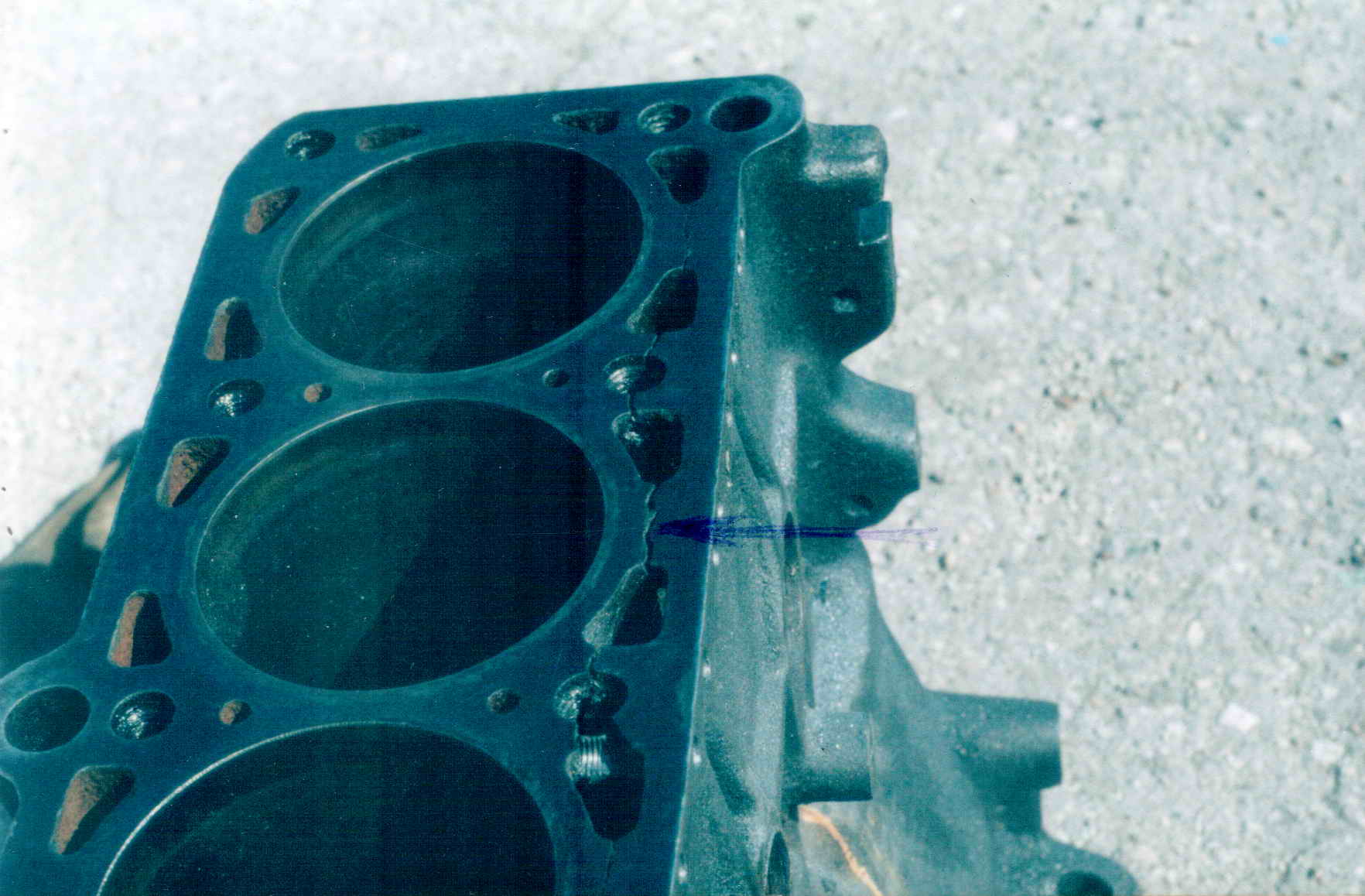 "Frozen" cylinder block VW. The crack (shown by arrow) lasts along 3 cylinders. The use of welding is dangerous because of the crack may continue to grow.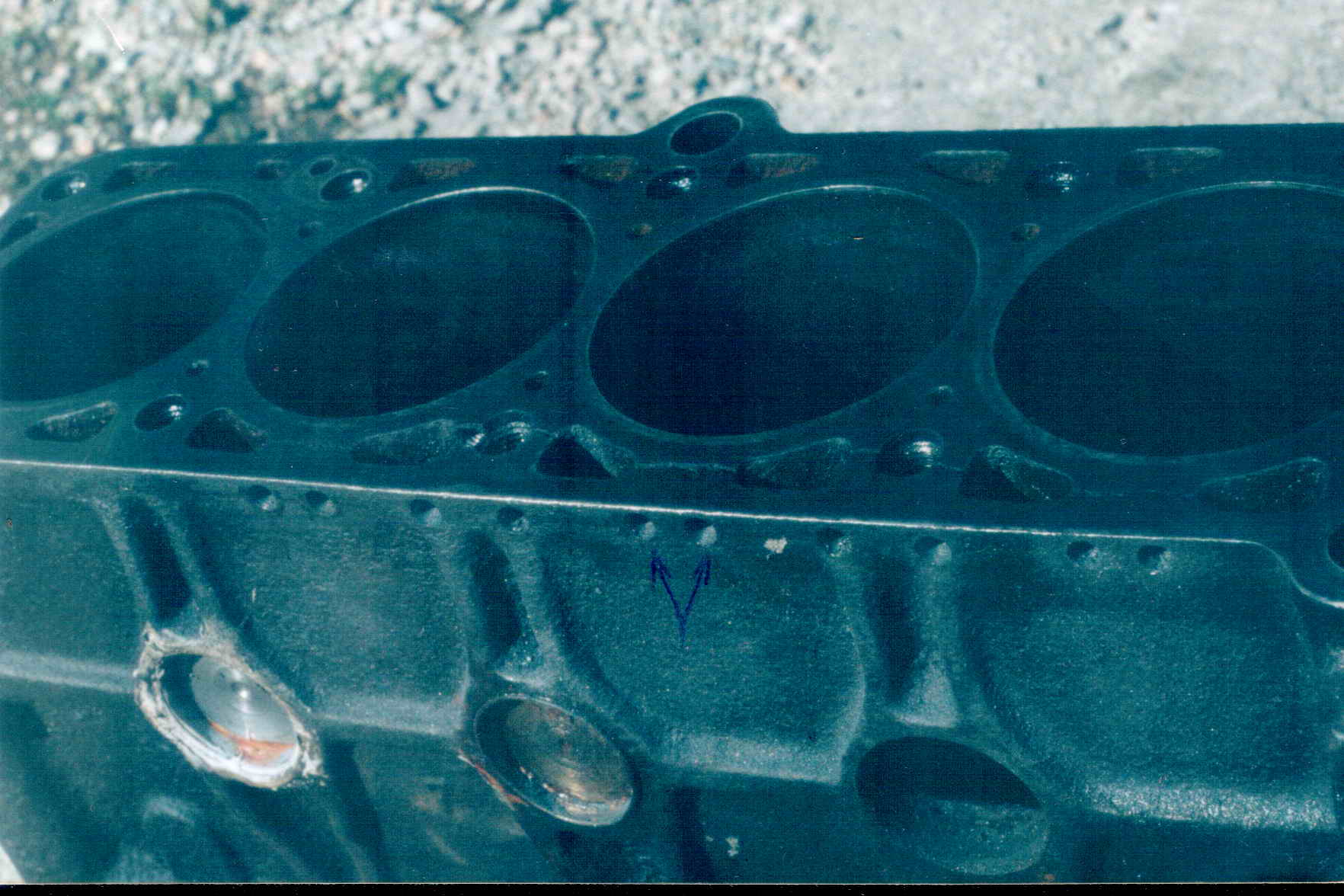 So drill the holes for joint-pins (the holes are seen at the picture) and pin.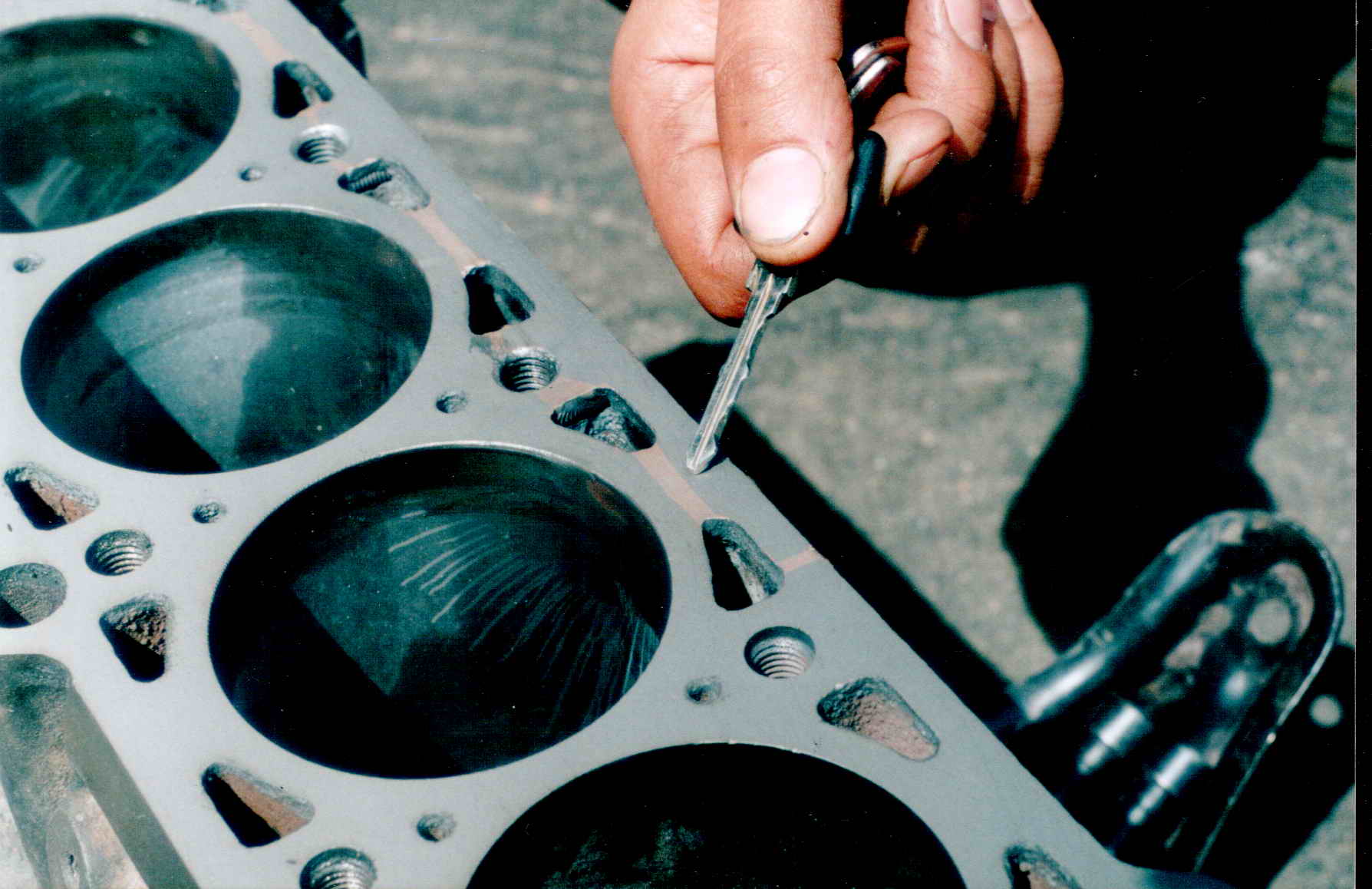 DYMET-402 (produced in 2000) seals the crack, fixed by pins, by copper powder. Surface looks perfect after the polishing.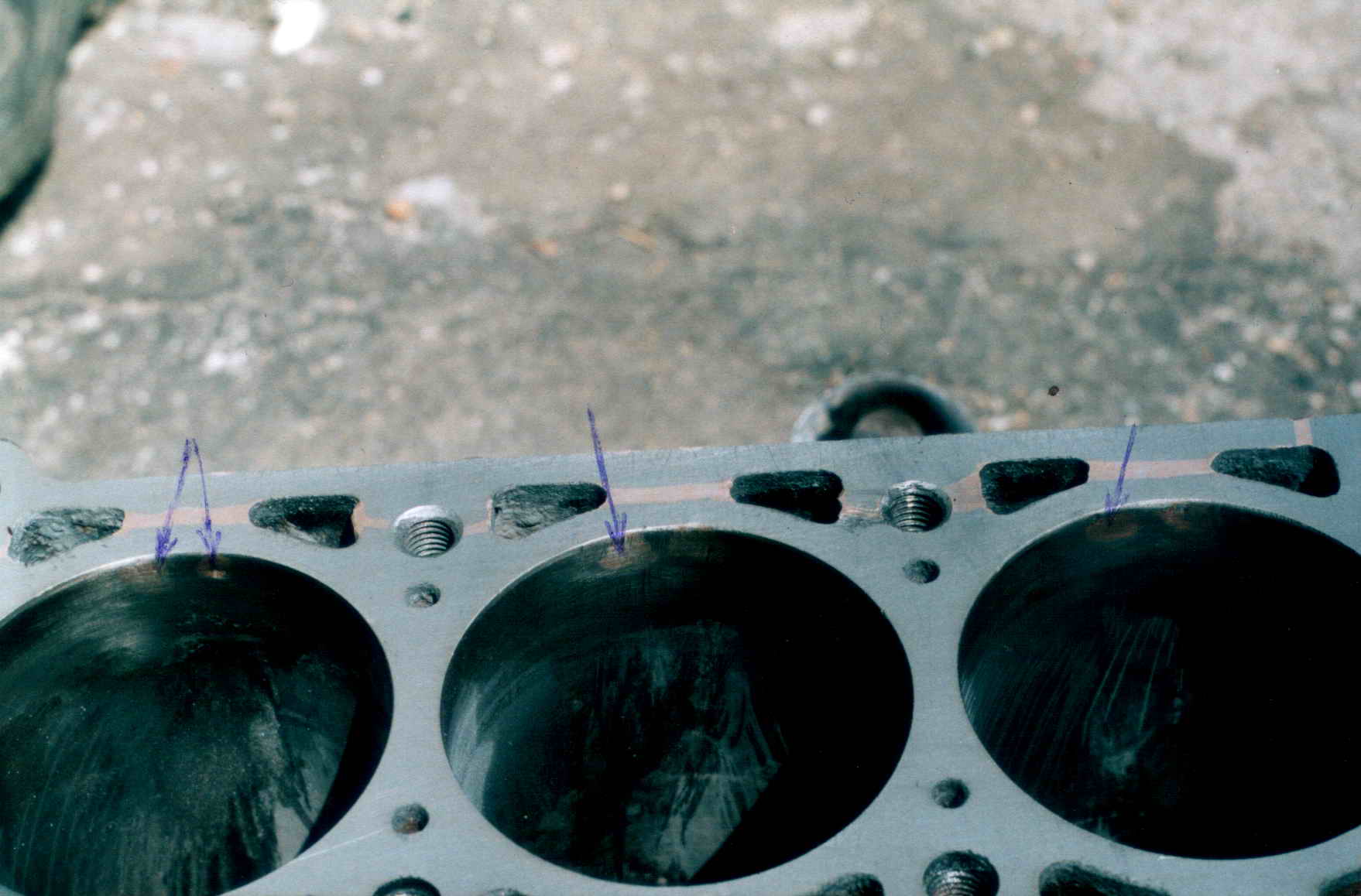 The positions of pins exit to the operating surfaces of cylinders are shown by arrows. The vehicle works a whole year after the renewal. The material of the cylinder block is the very treacherous – cast iron.
Abrasive treated crack is sprayer by K-20-11 powder first, and upper layers are coated by K-01-01 powder. *AS*