DYMET

Technology & Equipment
AUTOMOTIVE PARTS RESTORATION____CRACKS IN CAST IRON GEAR HOUSING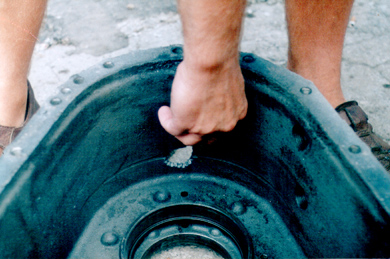 Cast iron gear housing is broken.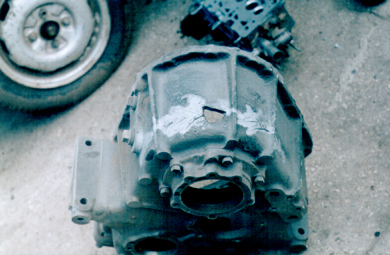 Cracks and hole appear.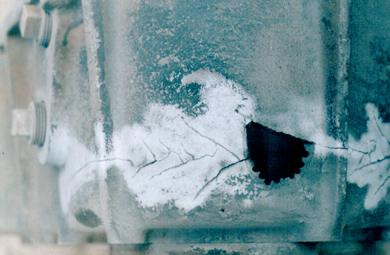 Visualize the defects by slight powder jet.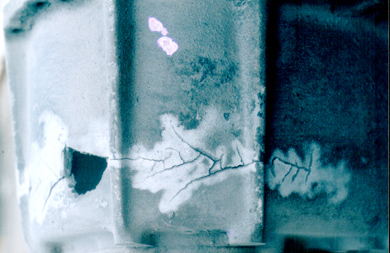 Cut off the cracks edges and prepare the plug.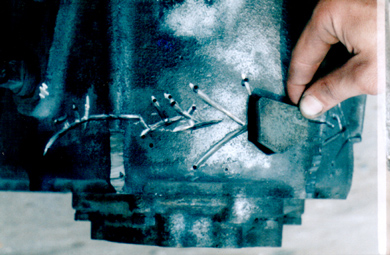 Fix the plug, blast and spray by DYMET.
The final photo is missed unfortunately. Anyway already two years the truck continues to carry cargo.