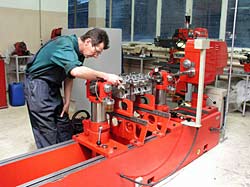 SERDI S2000 machine is typical boring mill workcenter for engine block restoration.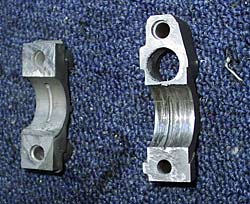 The cylinder block head often needs special preparation of camshaft beds – spraying the powder K-20-11 by DYMET to the damaged surfaces of covers and
beds at the cylinder head. Internal channels of cylinder head should be closed to prevent the powder penetration during the spraying process.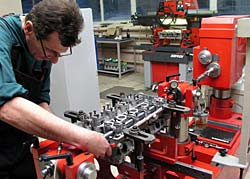 Base on both sides of the bed to position boring bar correctly.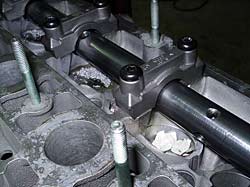 The bed is bored in several runs. The last run should be done at minimum feed.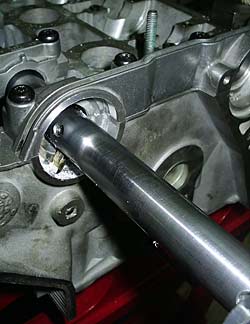 The final process – boring surface for the gland box position. It is the necessary condition for the high quality repair.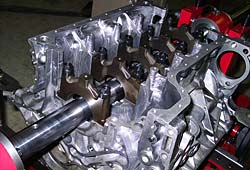 The beds at the cylinder blocks, V-types including, are bored the same way as beds at the cylinder block heads. The process differs only by the bore's dimension.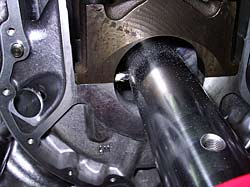 The quality is guaranteed. The finishing pass by the cutter ensures the equal actual size of all block's beds.