DYMET

Technology & Equipment
AUTOMOTIVE PARTS RESTORATION____CRACK IN "RENAULT" CRANK CASE (2)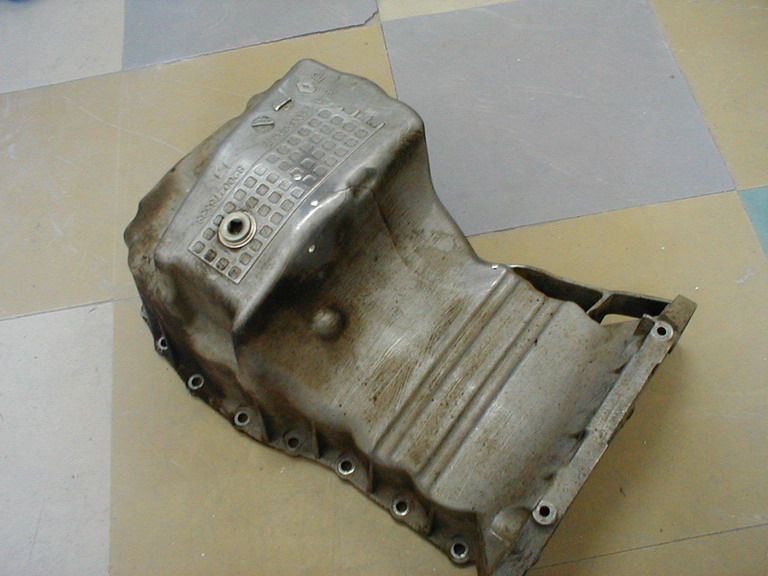 Long Z-type crack in the "Renault" aluminum crank case stretches out on the walls.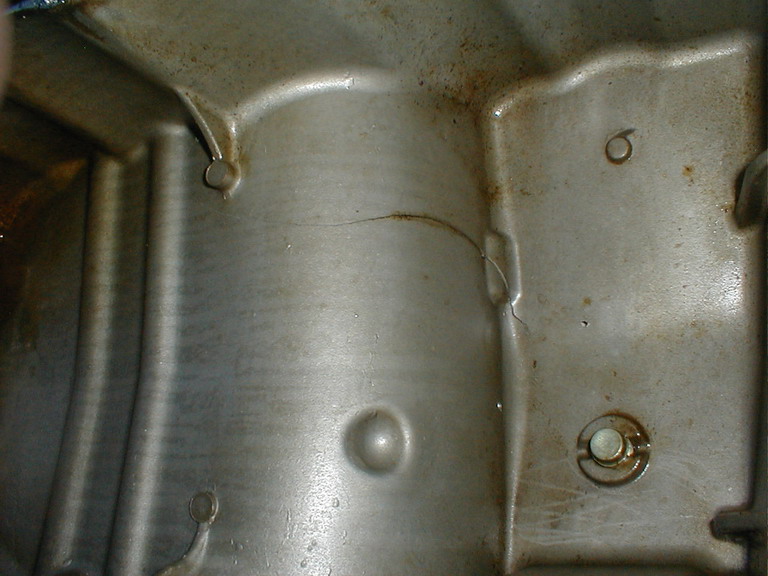 The wall thickness is about 2 mm. There is no high pressure in operation, but there are internal stresses inside the material. Some welding points should be used for crack fixation. The strength problems may appear if the crack is not fixed.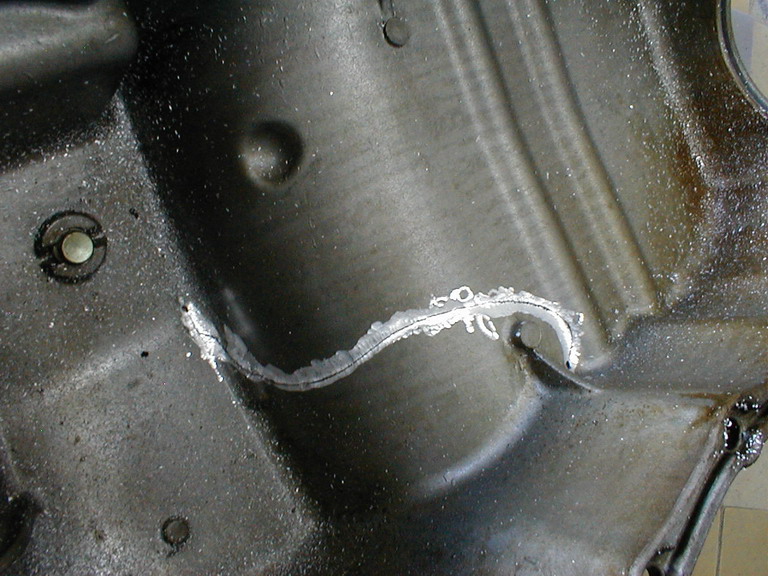 Continue without crack fixation. Cut the edges, drill the crack ends.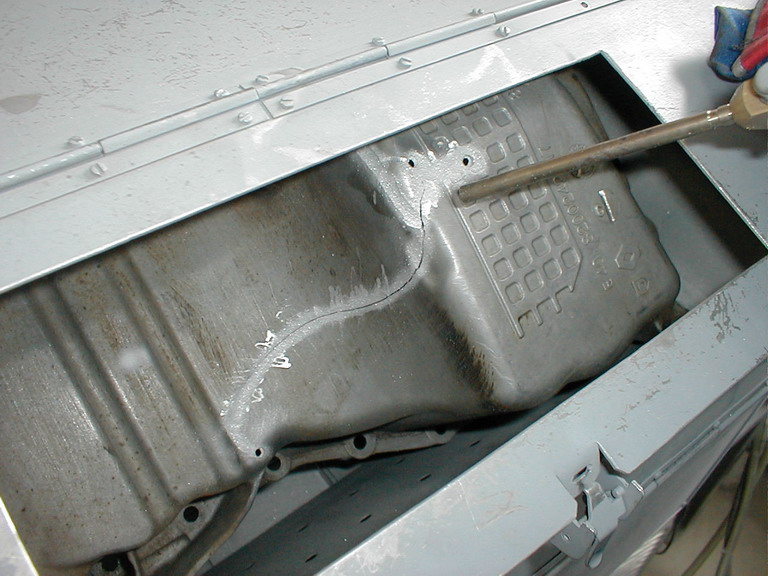 Blast by K-00-04-16.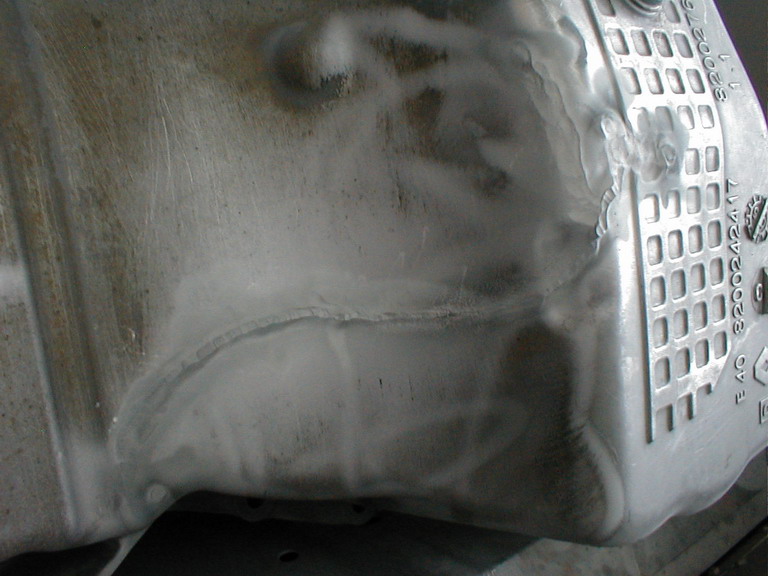 Spray K-20-11.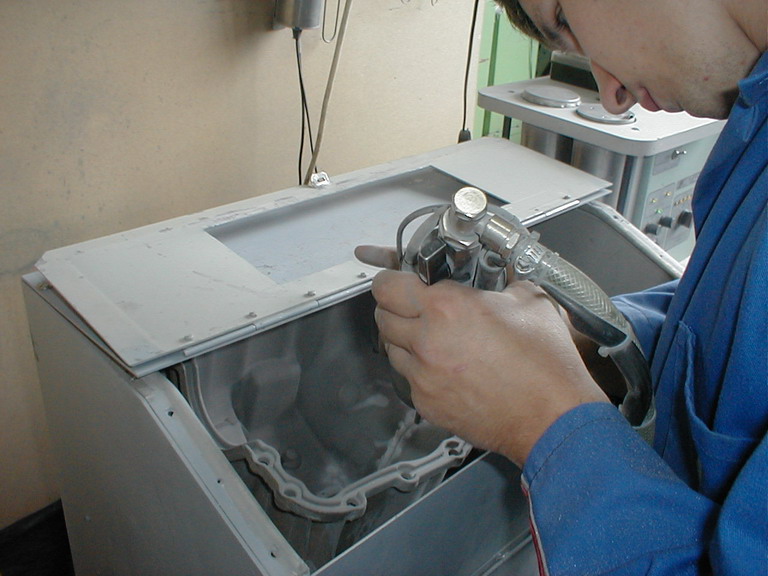 Spray both sides.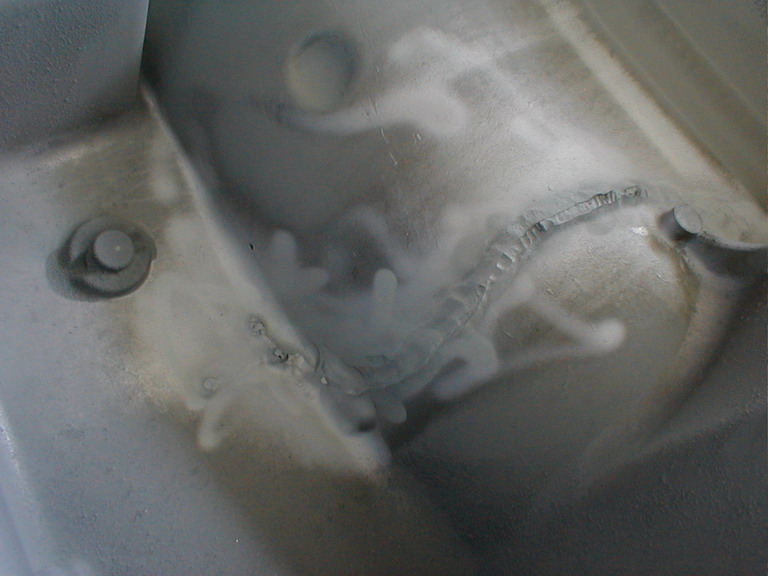 If object overheated the internal stress may cause the deformation and crack of the coating.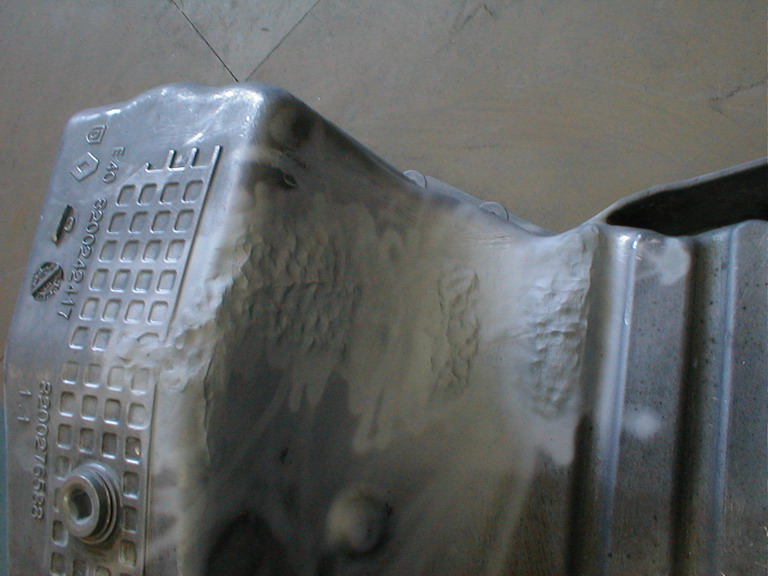 One should use low temperature modes ("2" - "3") and pauses dyring spraying. Spray thicker coating and create stiffeners by spraying.