DYMET

Technology & Equipment
AUTOMOTIVE PARTS RESTORATION____CRACK IN CLUTCH CASE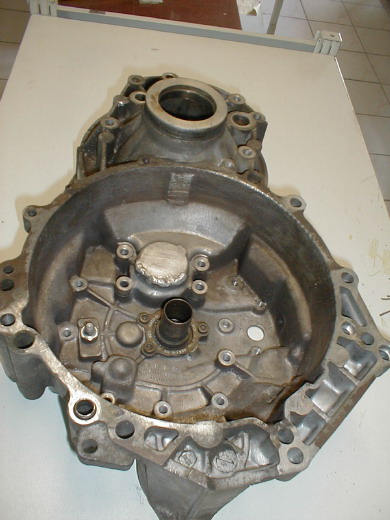 While bearing mount the crack in "Audi" clutch case appeared. The heavy loads at this place are possible. The crack should be fixed. Crude welding was used to fix. DYMET is used to seal up.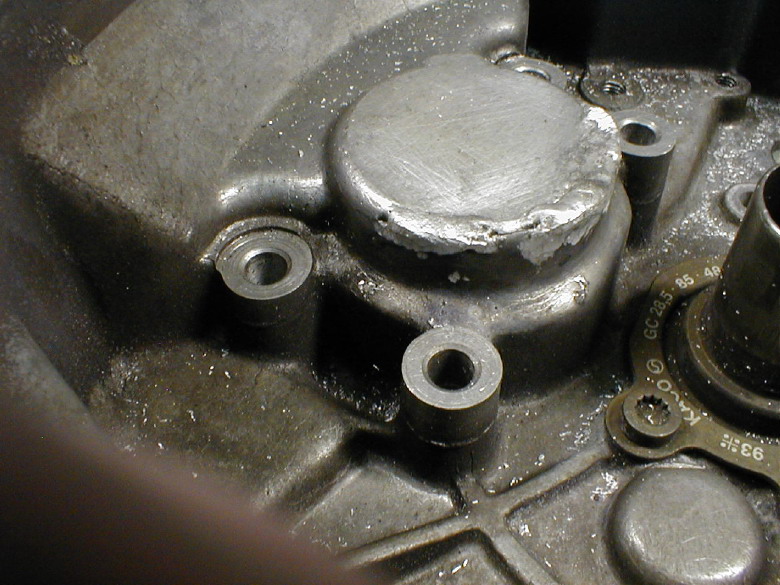 Remove possible internal cavities under welding cuts by hand mill.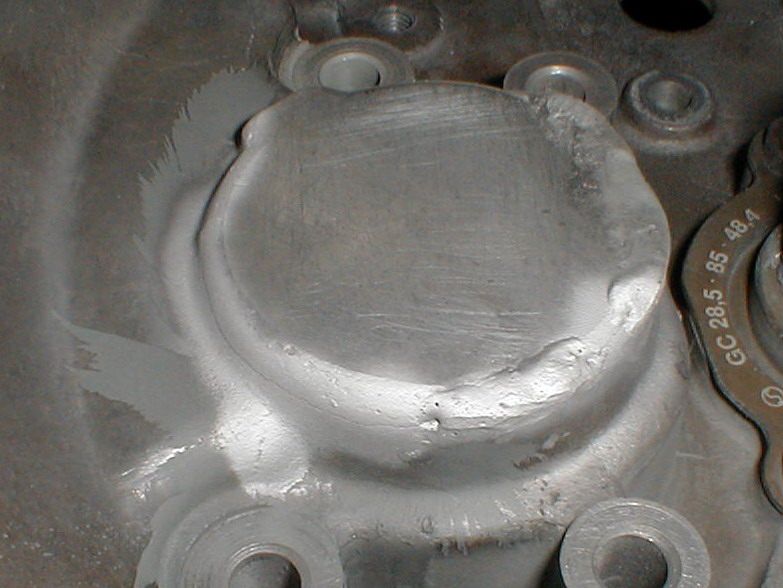 Visualize slits and holes by powder jet.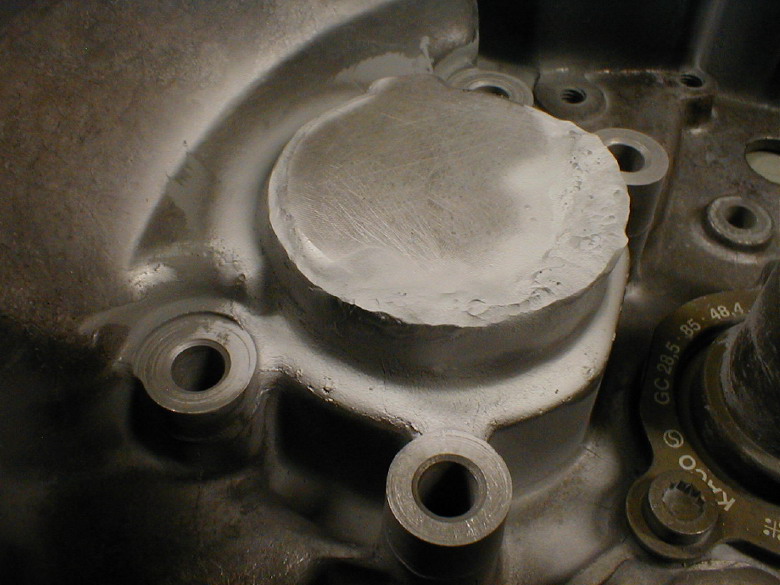 Spray K-20-11 by several quick runs at temperature mode "4" for higher rate. Keep the pause after every 15 - 20 seconds of spraying to avoid overheating. All defects are eliminated in 5 - 6 runs.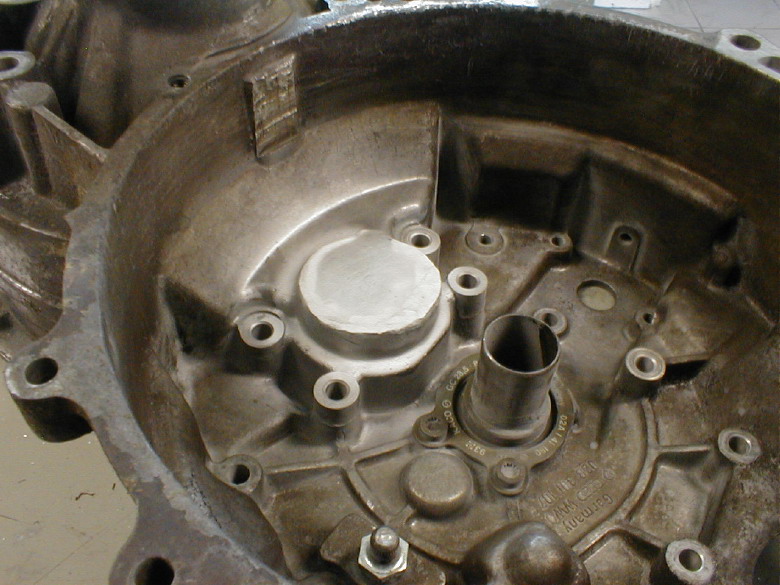 Cut excesses and spray at "3" to get thorough profile.