Crank case relief fitting has got a punch.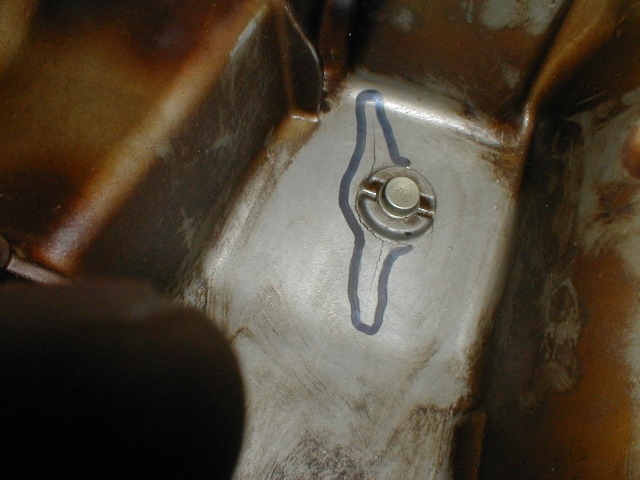 The oil leakage appeared.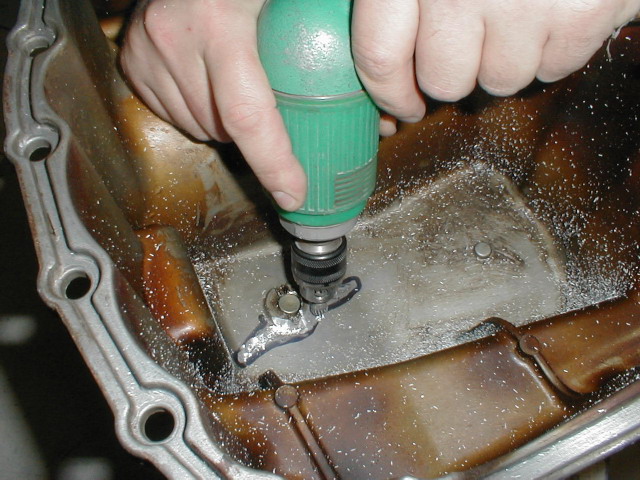 The crack is small. Seal up by DYMET.
Cut the crack edges.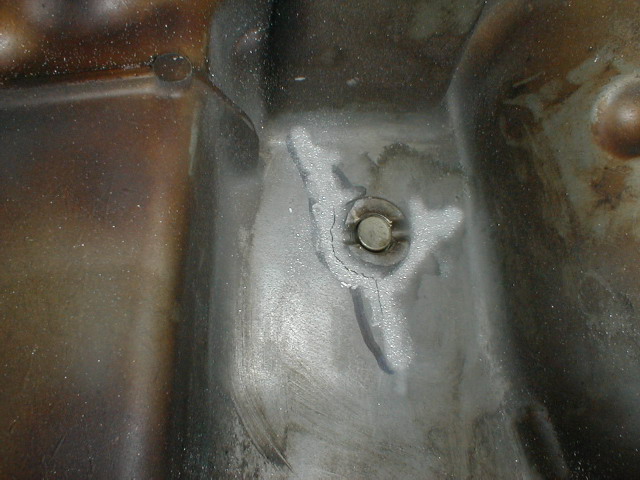 Blast.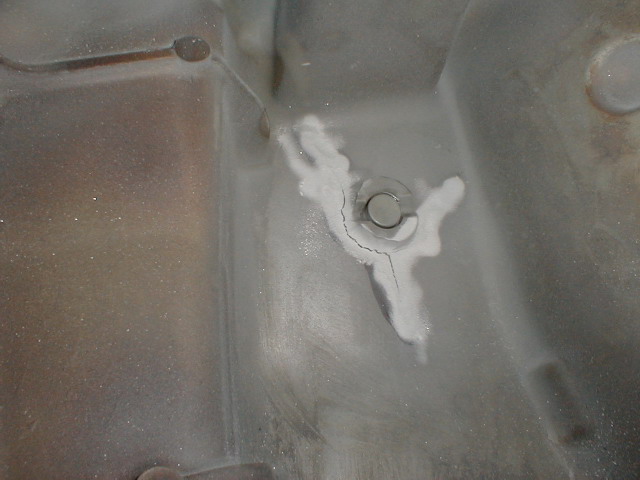 Spray K-20-11.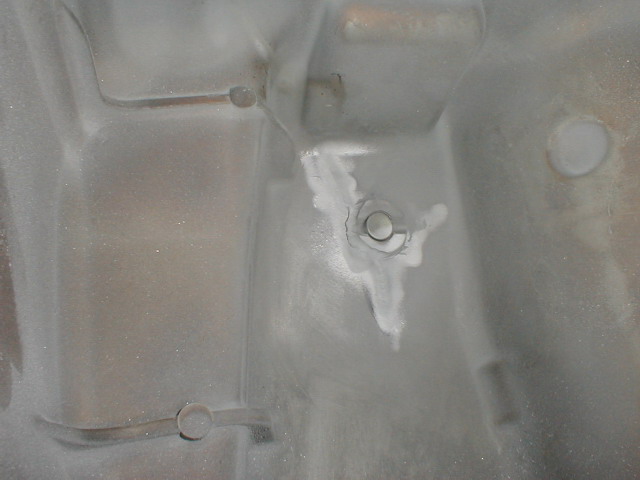 The coating strength increase with temperature mode decrease. The sealing up rate increase with temperature mode increase. So, use mode "2" at the crack ends, "4" at wide central part, "3" at others. As soon as the crack is sealed switch to "2". Spray 2 - 3 mm thickness.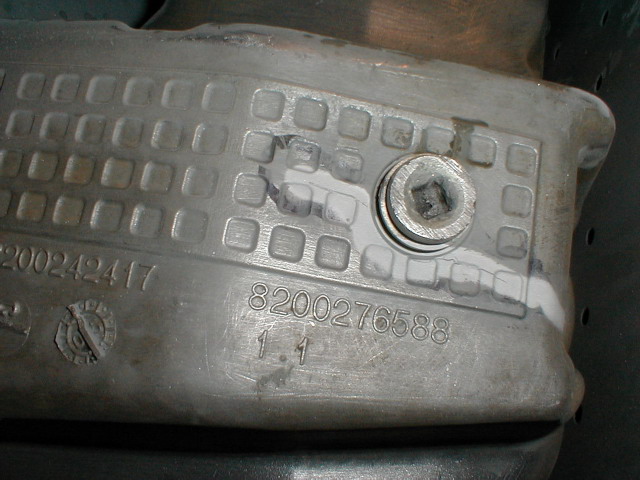 Do the same at the other side.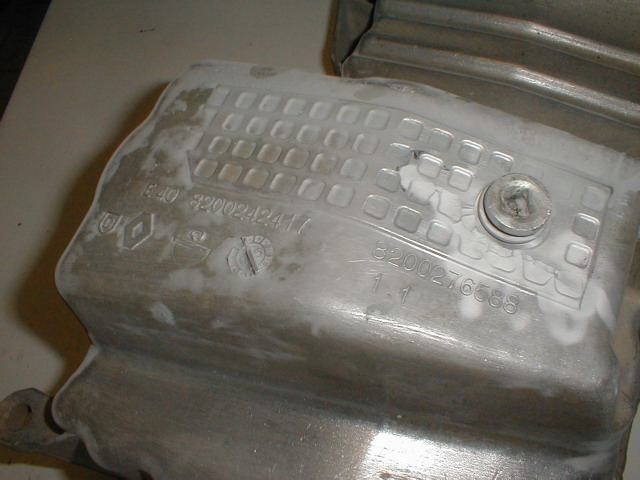 Do not spray to the relief fitting seat.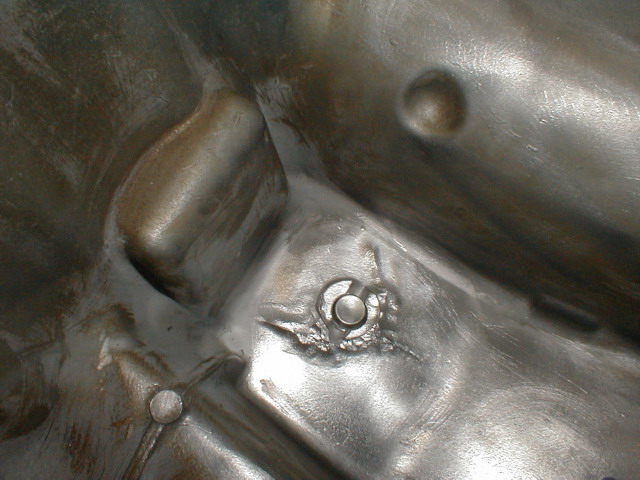 Metal brush does not cover the tracks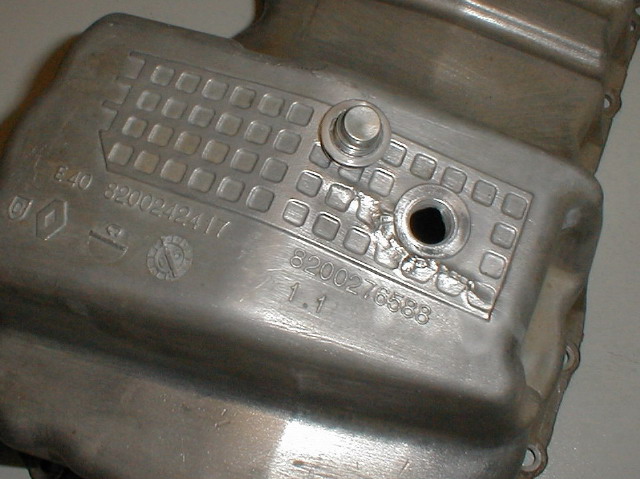 but makes the result shining.