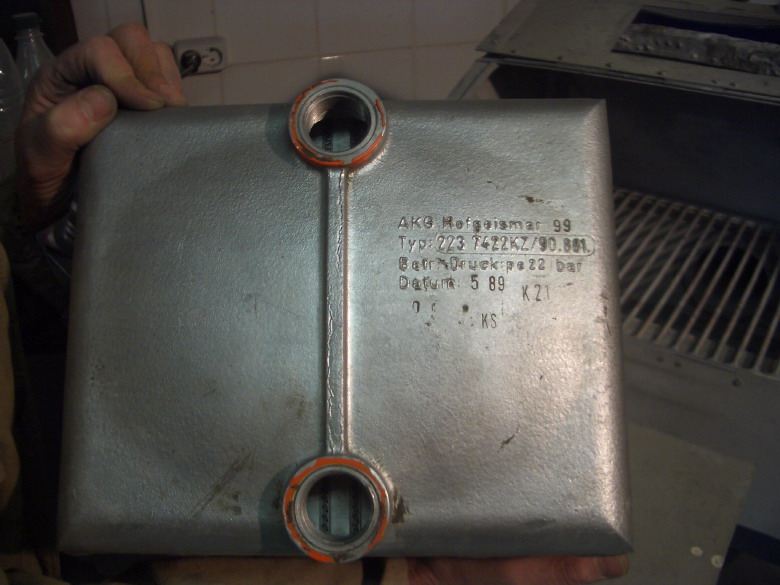 The oil leak appeared in old but well-groomed hydrolic system radiator of asphalt paver.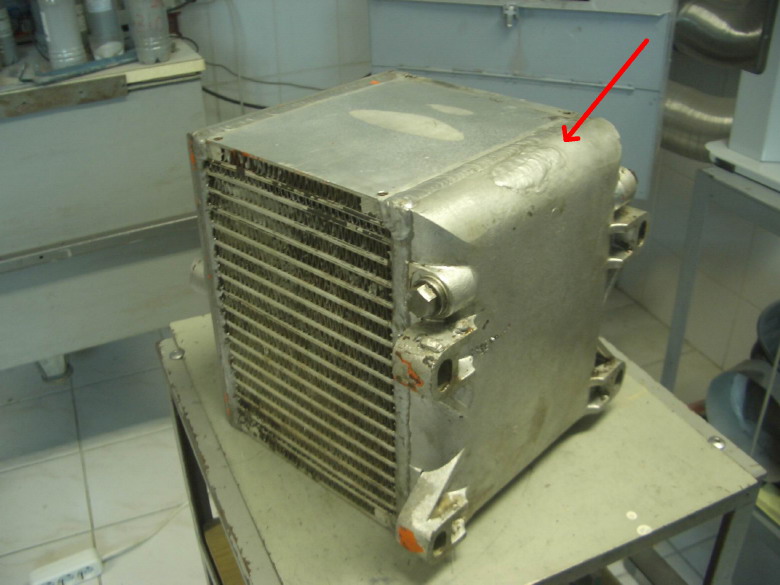 The problem arises at the most active season. Our summer is short.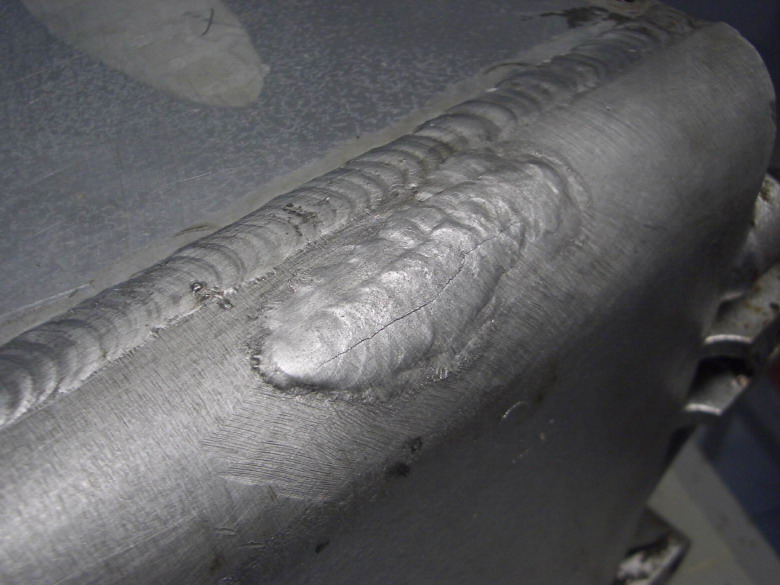 The crack was welded several times, but the leak continues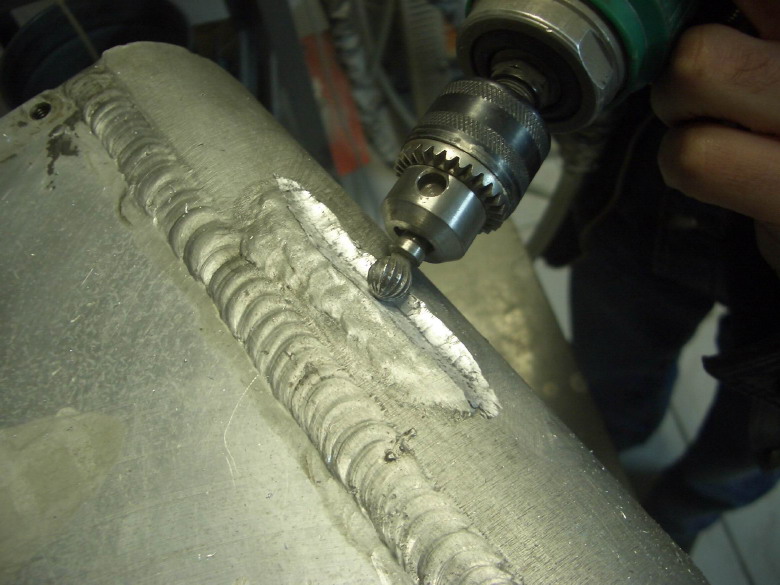 Cut the crack. Is it weld seam ? Welder did not weld but spreaded the metal over the crack.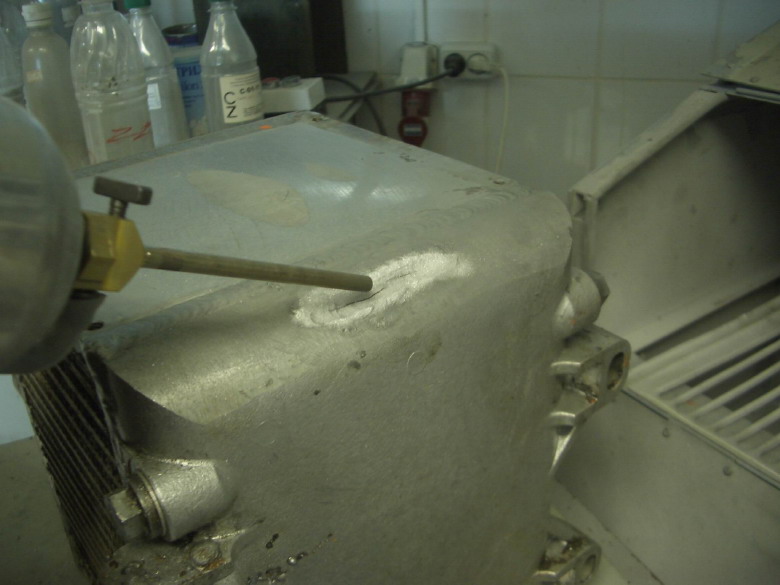 Blast by abrasive K-00-04-16 first.
Spray by K-20-11 powder at temperature mode "3". Begin with crack ends.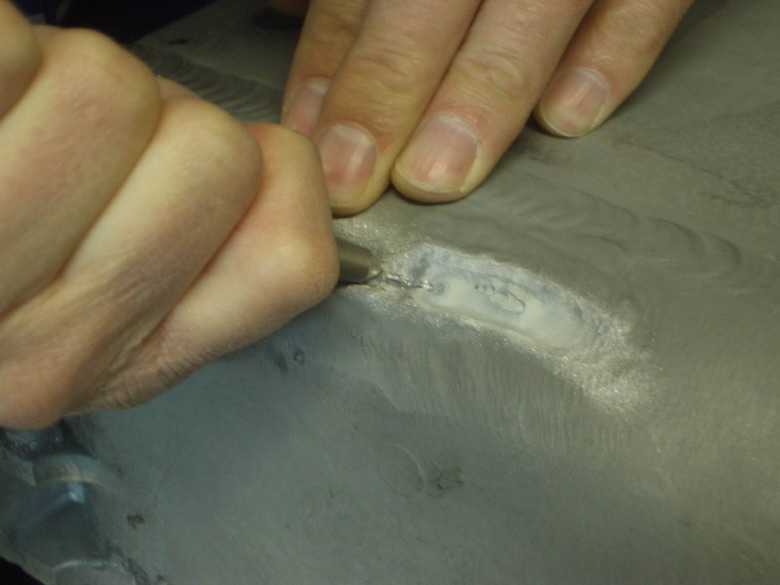 Use calking chisel to narrow the crack middle.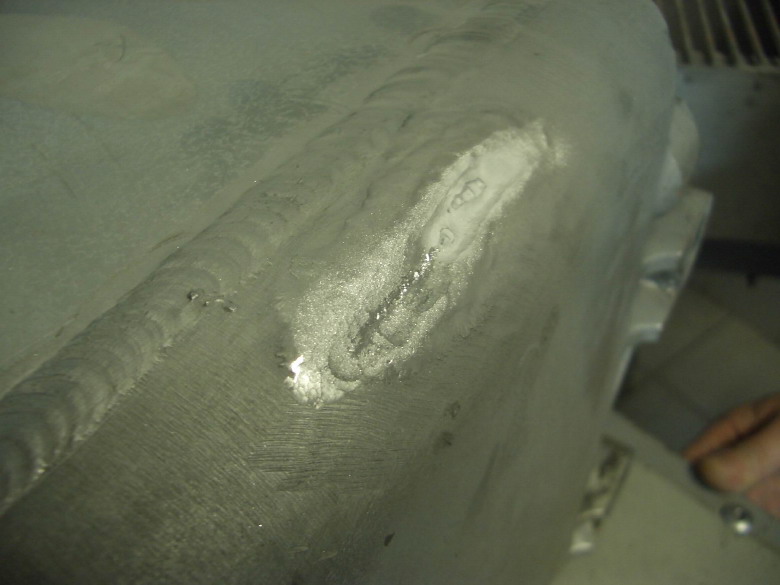 Much easy to seal up narrow slit then wide one.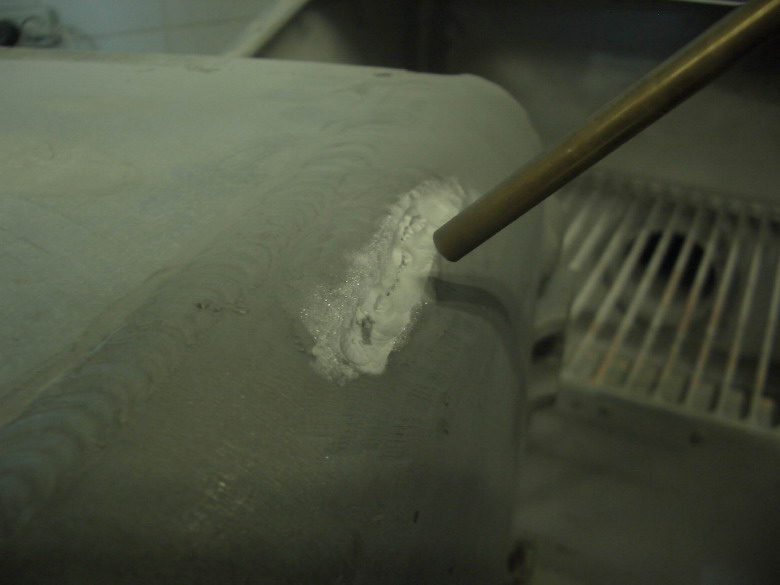 Continue to spray. The leaking oil does not intervene with DYMET spraying.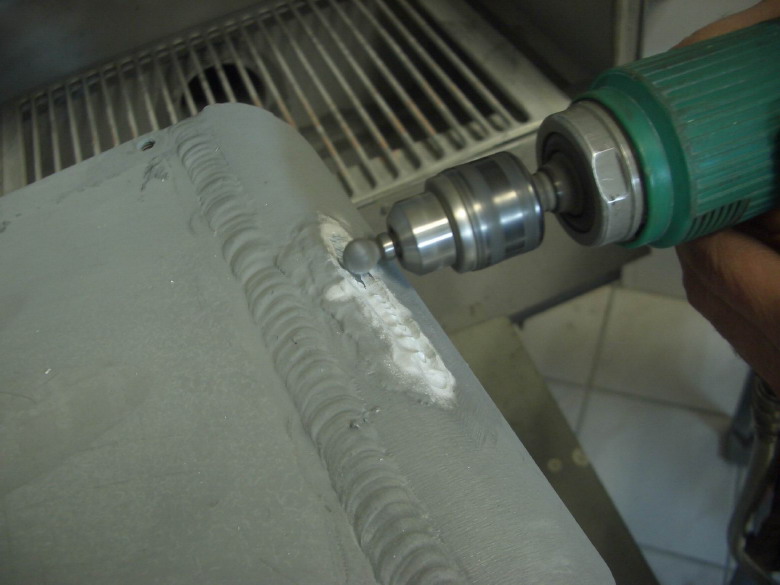 The crack is sealed up. Now remove coating partly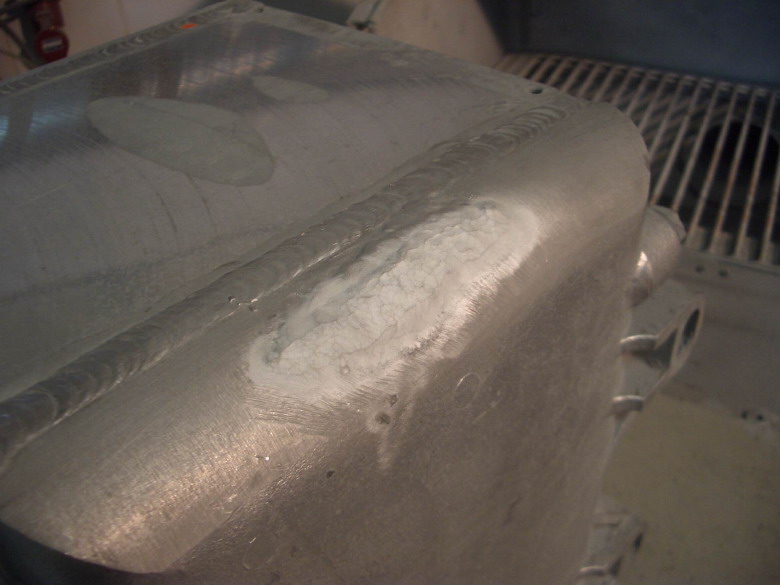 and spray thick coating at the less efficient temperature mode "1". The coating sprayed at mode "1" is most durable.
... Asphalt paver happily worked till the season end and continues to work next summer.