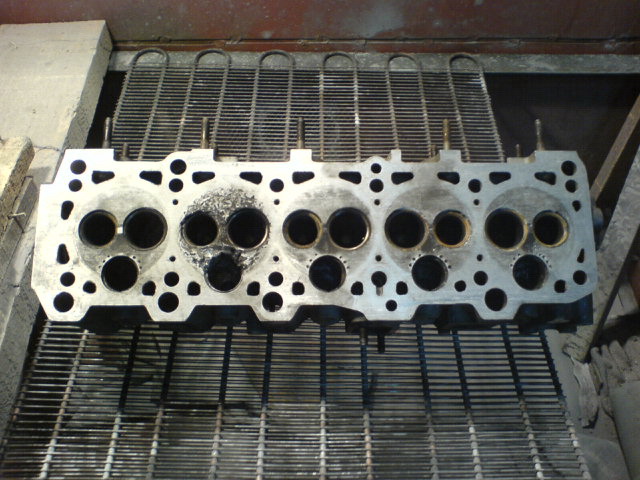 The reason of engine hummering is obvious.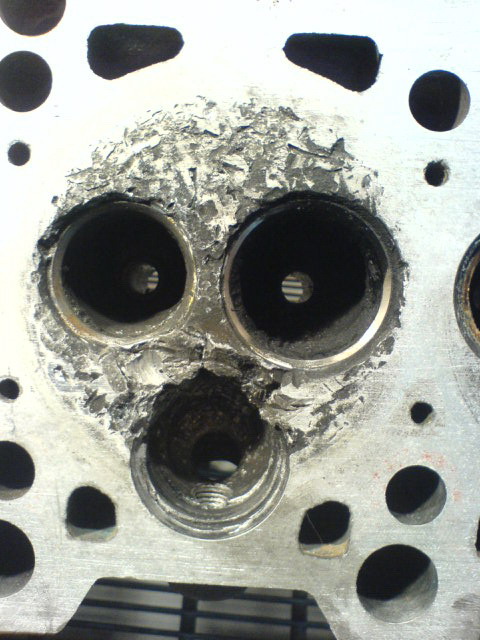 The combustion chamber is damaged. The cylinder head may be scraped, but may be restored by DYMET.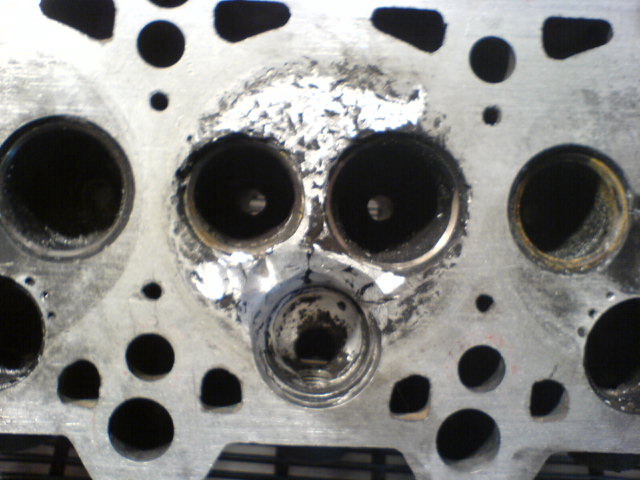 The surface should be smoothed by hand mill before the spraying.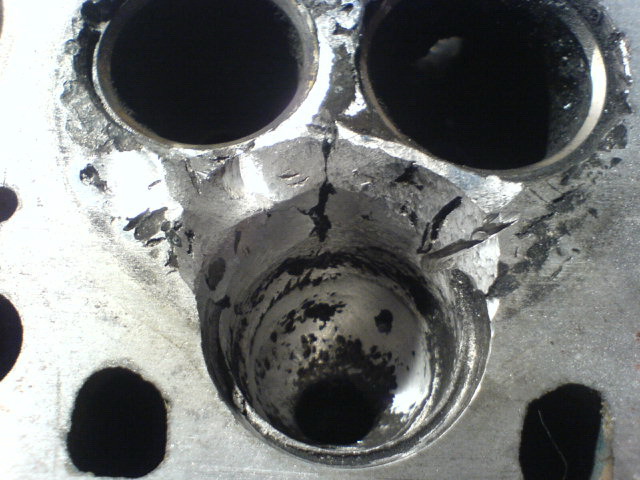 The deep dints should be opened. The spraying process is much easier with the smoothed surface.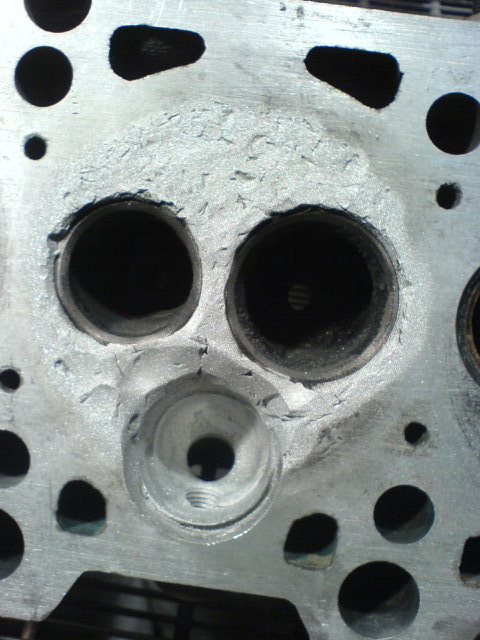 Blast by K-00-04-16 after surface smoothing.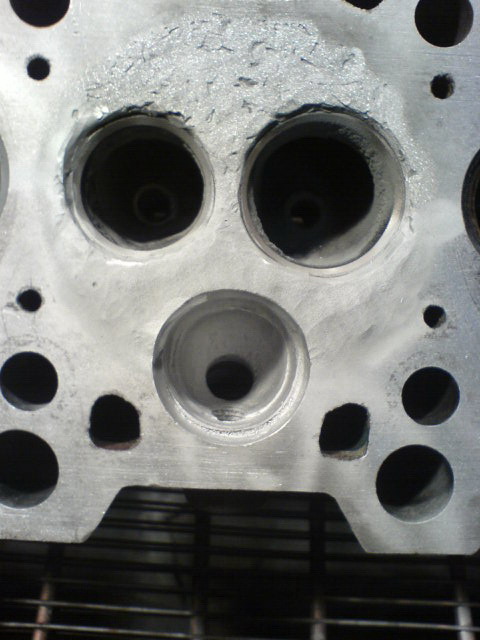 Spray powder K-20-11 at setting "3". Narrow slits and dents spray at "4". The profile may be formed just by careful spraying.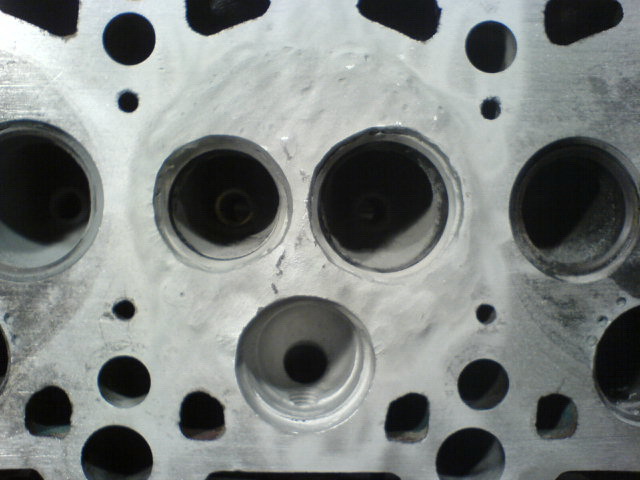 Spray some excess thickness for the following milling.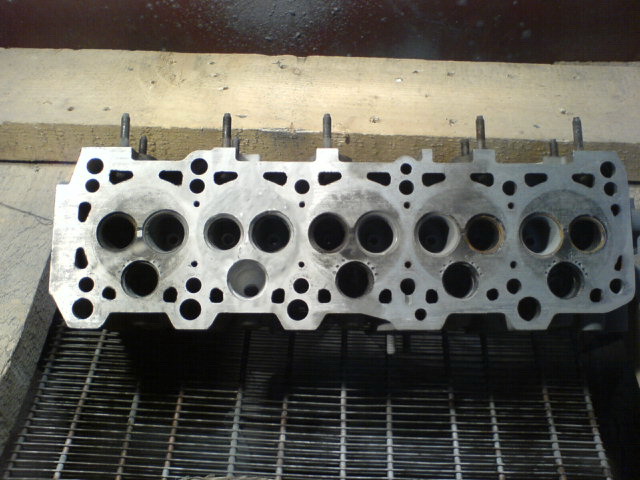 The milling remains. About 200 g of powder and hour and a half of time were spent.