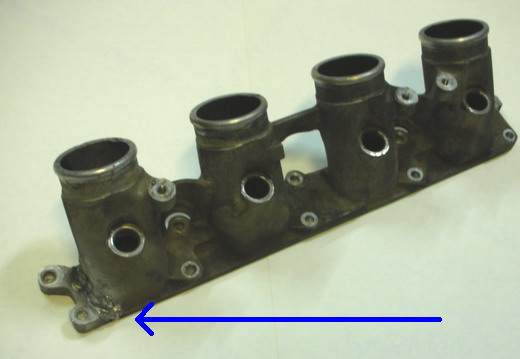 The attachment section of old "Audi" intake manifold cracked and broke off at service. There is no spare parts at store. Time is limited.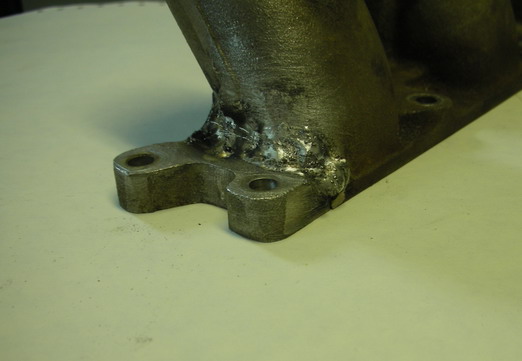 The construction strength may be ensured by welding.
Welding quality is unimportant, only strength is required.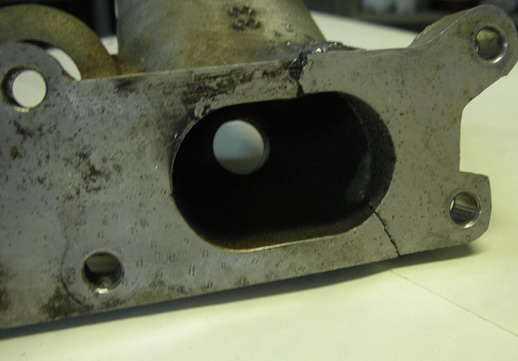 Quality and neat appearance are ensured by DYMET.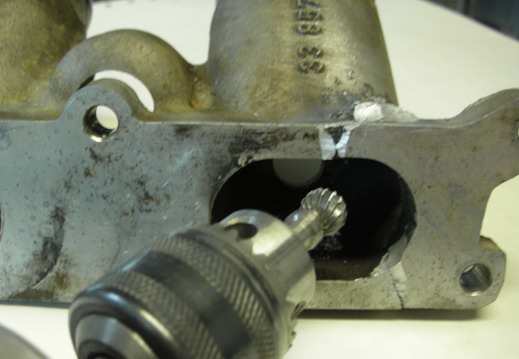 Remove welding burrs by hand mill.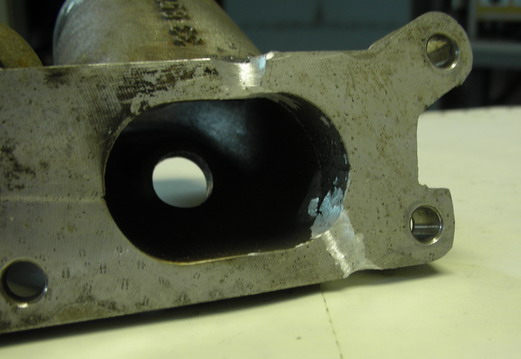 Cut the slit edges.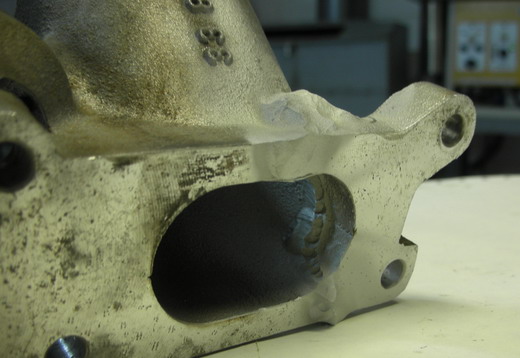 Spray K-80-13 at mode "3".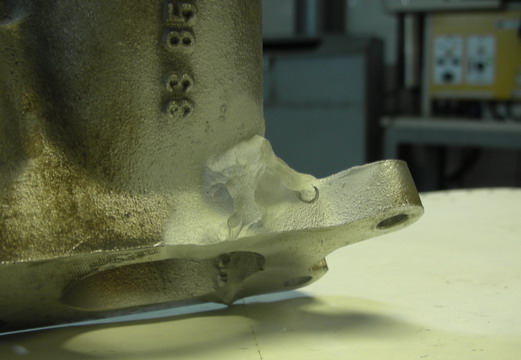 Fill the pores, slits, cracks.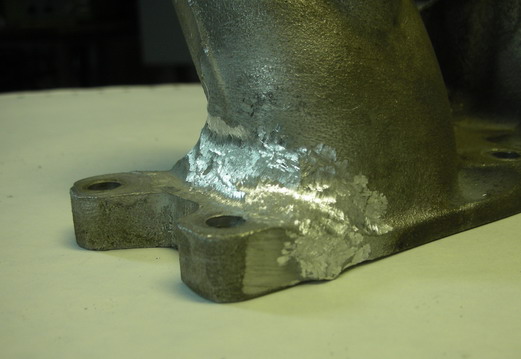 Cut the excesses.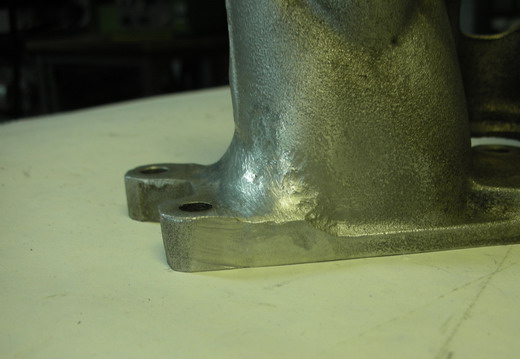 One may use brush for decoration.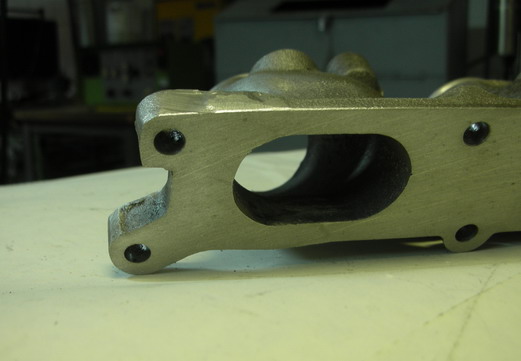 The main part, seat place, is grinded with lapping compound.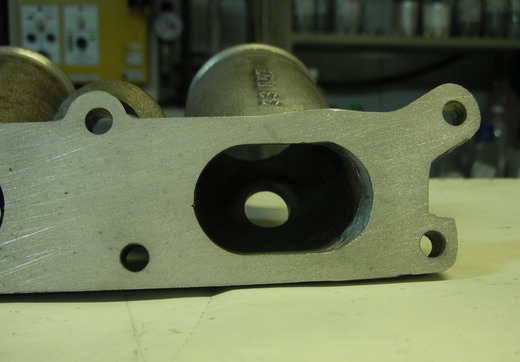 Intake manifold is placed to engine, "Audi" runs, service reputation did not suffer.