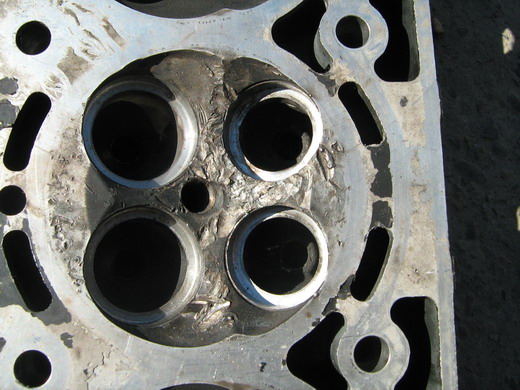 The valve in wave runner engine teared off. The combustion chamber is broken, the valve seats, valve guides are damaged. The engine is ROTAX 1.5 l, 185 hp (215 hp with the turbine).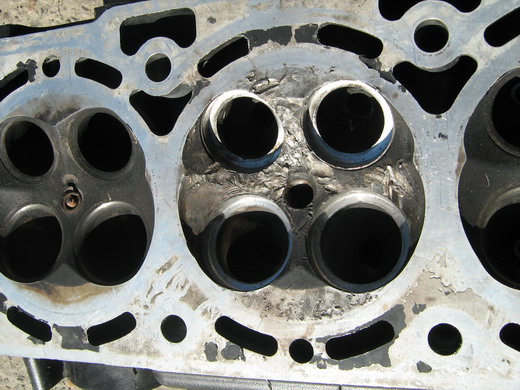 Welding is impossible here.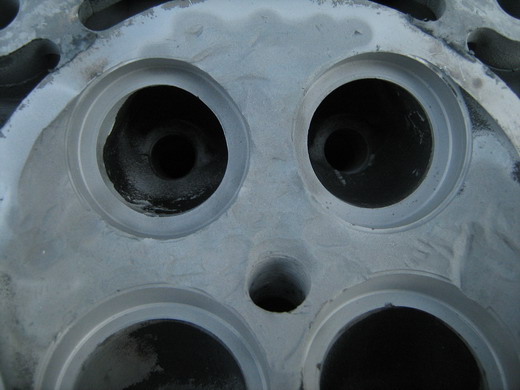 Begin with abrasive blasting.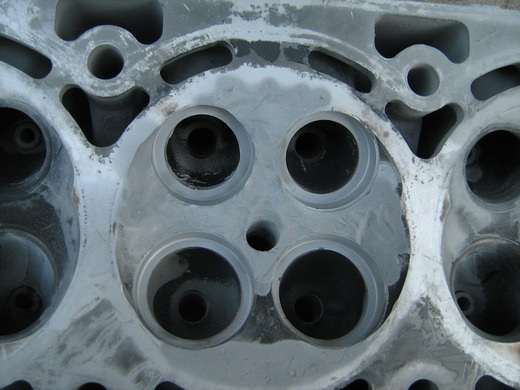 Small pieces of cast iron or steel are imbedded into the aluminum volume. Blast more.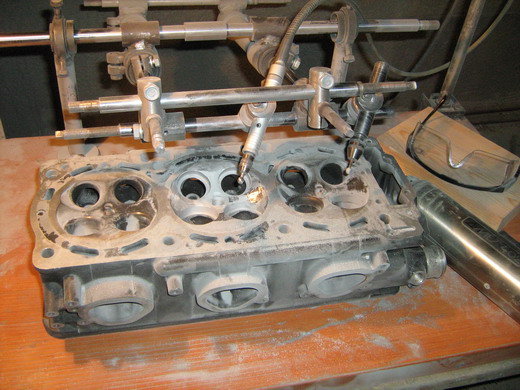 Spray K-20-11 and mill.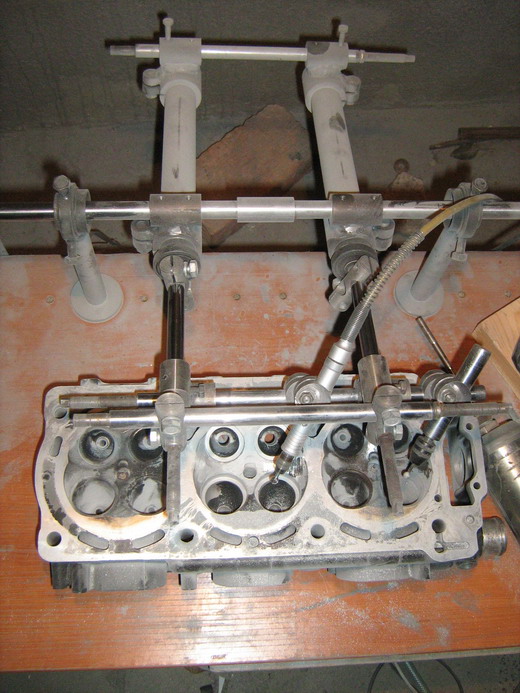 It is very difficult to save the shape and profile of combustion chamber. Formerly we used prisms with tracer-milling cutter. The process was labour intensive and rather long.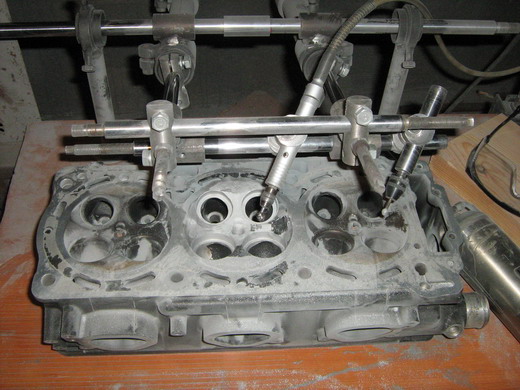 Now we use copying-milling machine. The process time is reduced and precision is improved.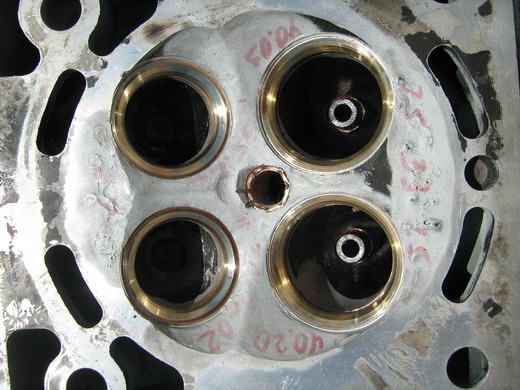 New valve seats are positioned. The head plane milling is rest.
We have repaired already 7 cylinder heads with such defects. Engines had no problems during two years operation.