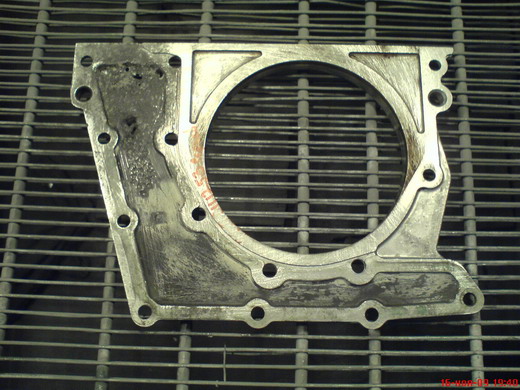 The section of camshaft gland cap has met corrosion attack.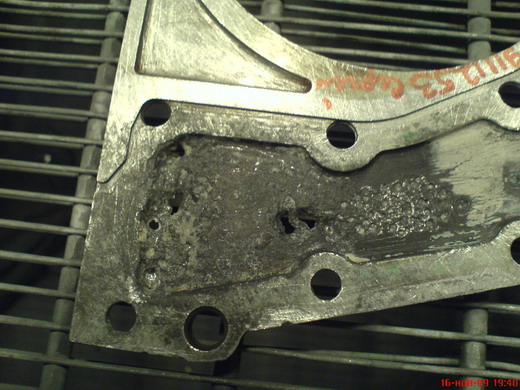 Through holes appeared in the 3 mm wall.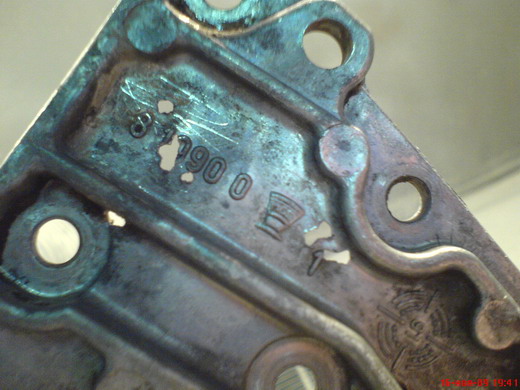 Holes size riches 5 - 7 mm.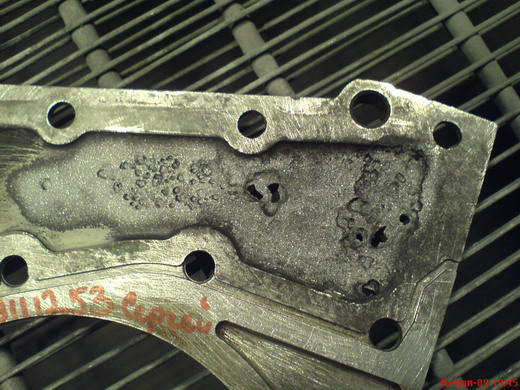 Blast by abrasive to remove corrosion products.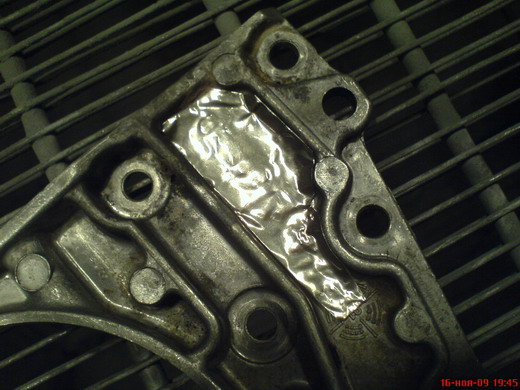 Put the foil to the outer side of the damaged part to close the holes.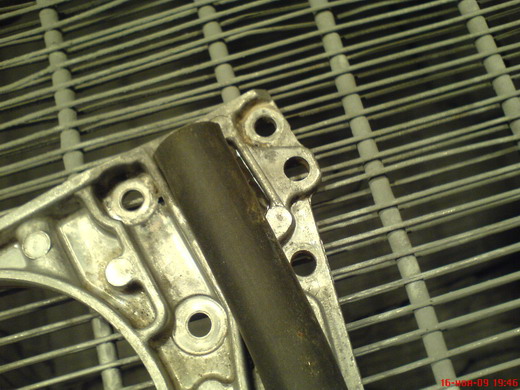 Press the foil by the piece of rubber.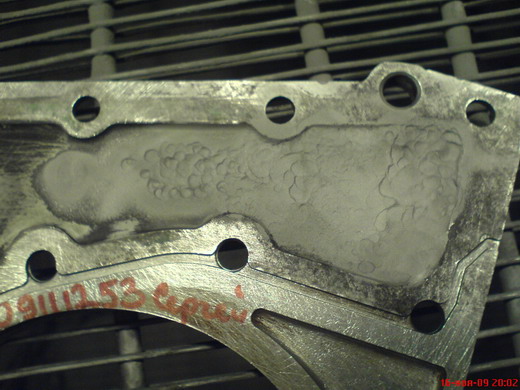 Spray to the defects. Use powder K-20-11 and temperature mode "3".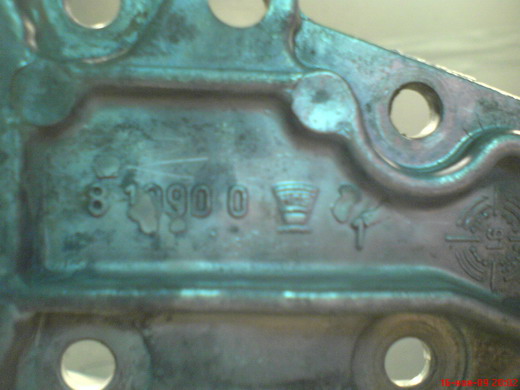 Tear off the foil and spray the defects at the outer side.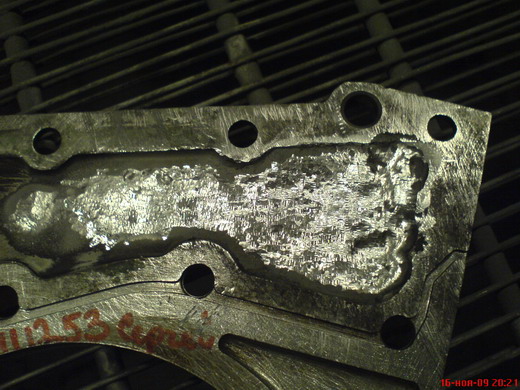 Cut excess by hand mill at both sides.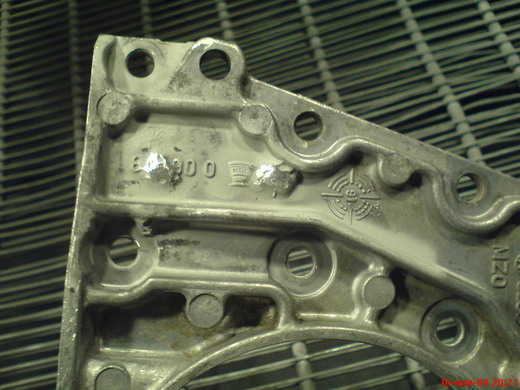 The part is restored.