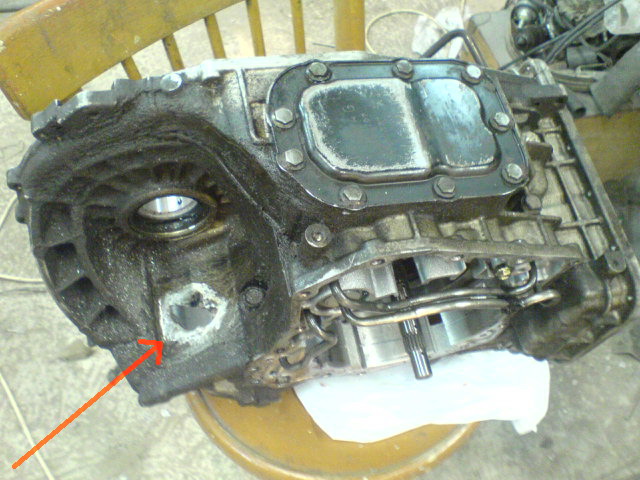 The gear case of VW "Sharan" with automatic transmission is broken.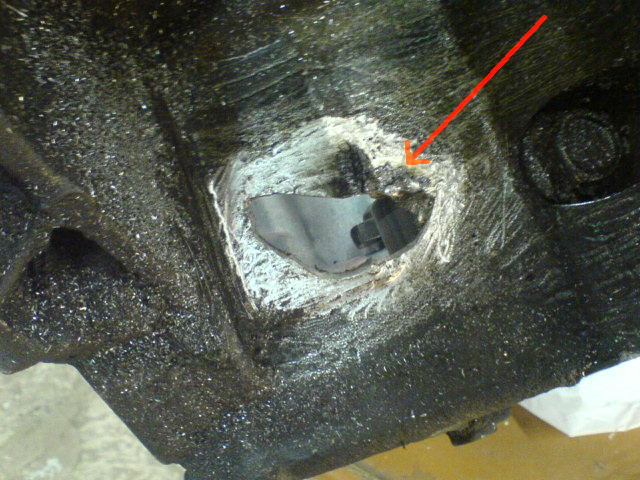 Argon-arc welding is impossible. The alloy does not melt but splashes, bubbles and smokes. The search for the new case was vain. DYMET may help in this case.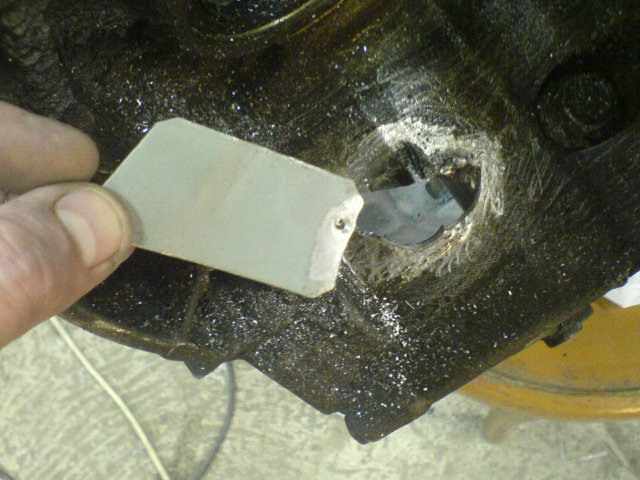 Make patch of 1 mm aluminum plate.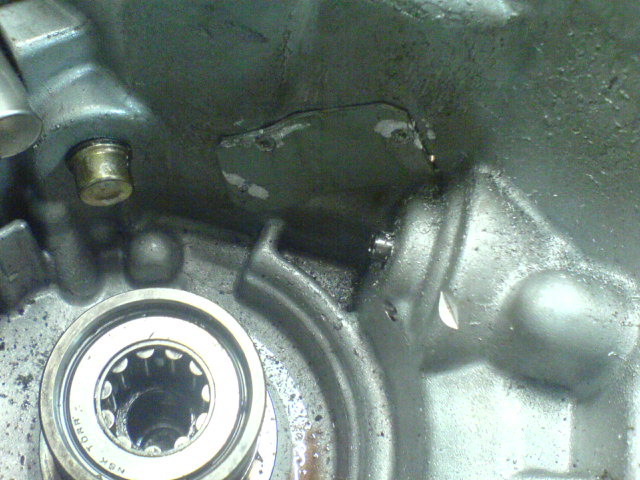 Fix the patch carefully inside.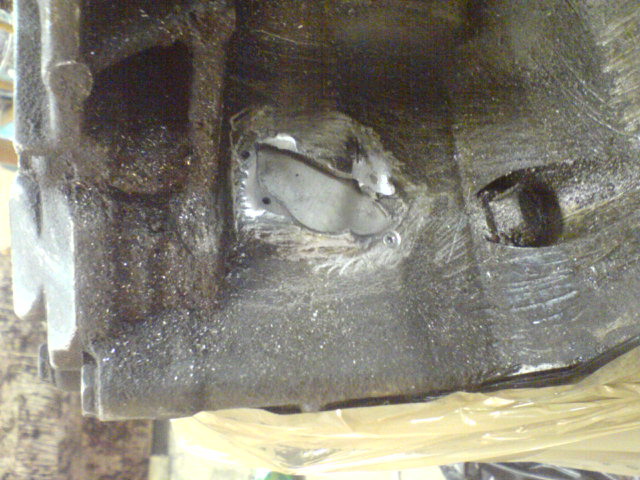 Smooth the hole edges by hand mill.
The coat does not protect from the dust. The washing is necessary after spraying.
Blast by K-00-04-16. Spray K-20-11 at "4". Smooth by hand mill.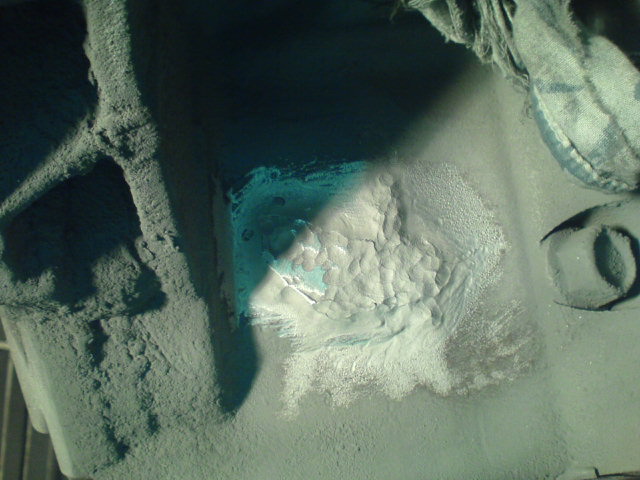 Fill the total defect at "3".
This work took 2 hours and 150 - 200 gramms of powder.