DYMET

Technology & Equipment
Sealing Up____ALUMINUM RADIATOR SEALING UP
Absolutely new radiator was awry scratched.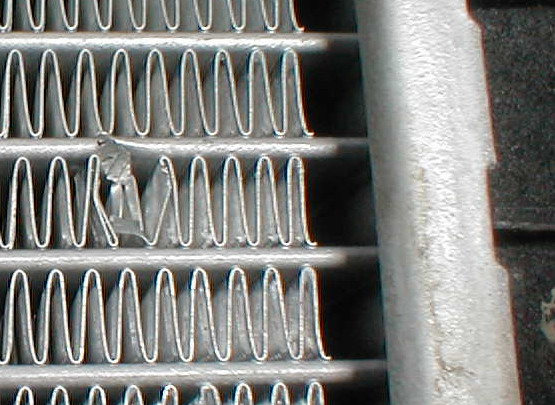 The small hole of about 0.5 mm in size occurred.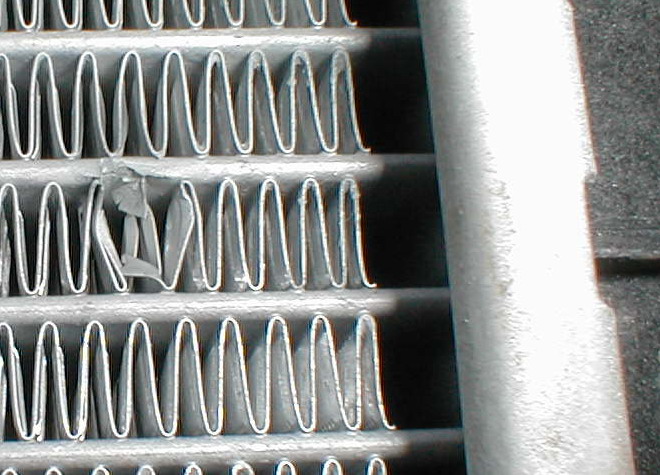 Press hole edges slightly and spray powder K-20-11 to the defect.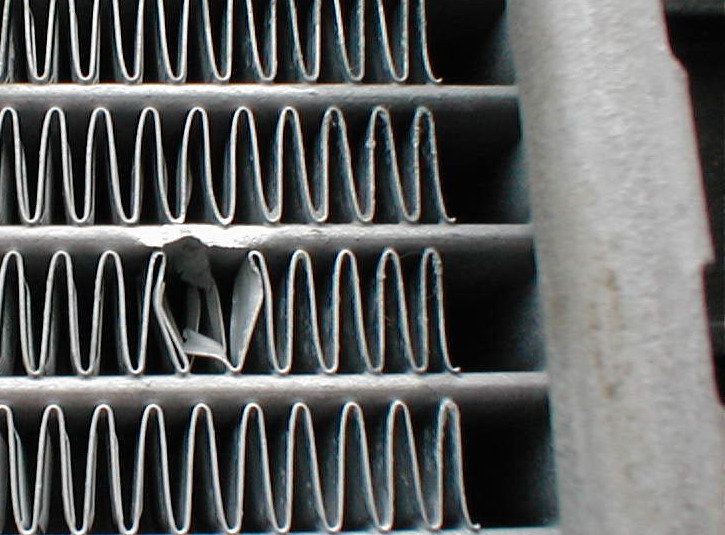 Build up metal until all the defect spot become smooth.
Cut metal excess now and make certain of reach-through hole absence.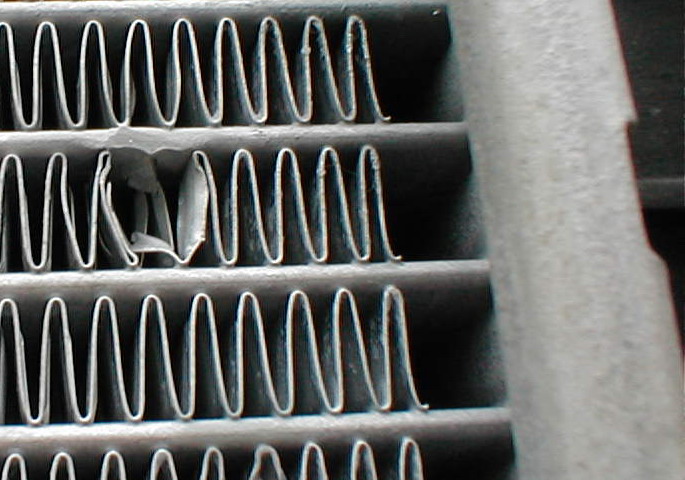 One has to spray some amount of metal for reliability and neat view.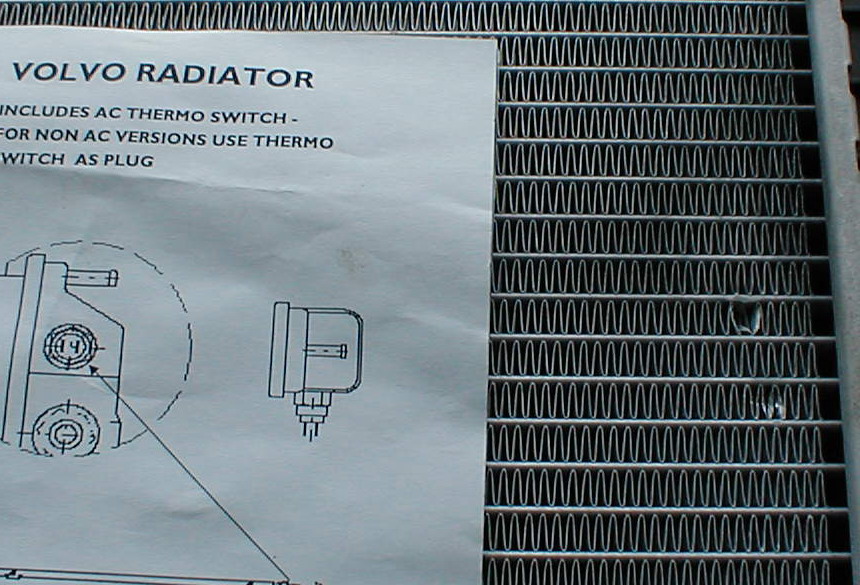 The radiator may be installed now.