DYMET

Technology & Equipment
Special Tools____Defects at printing roll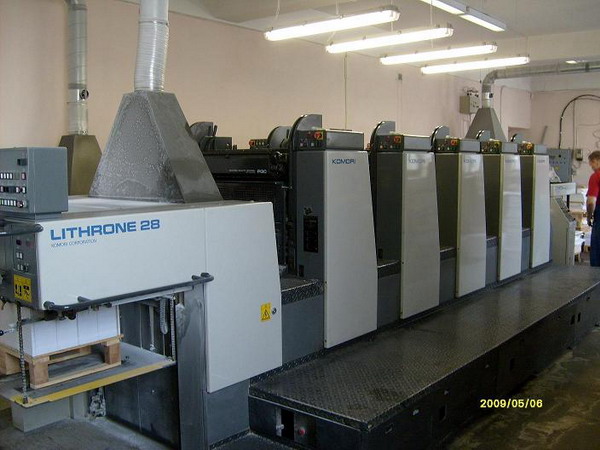 There are many rolls in printing industry.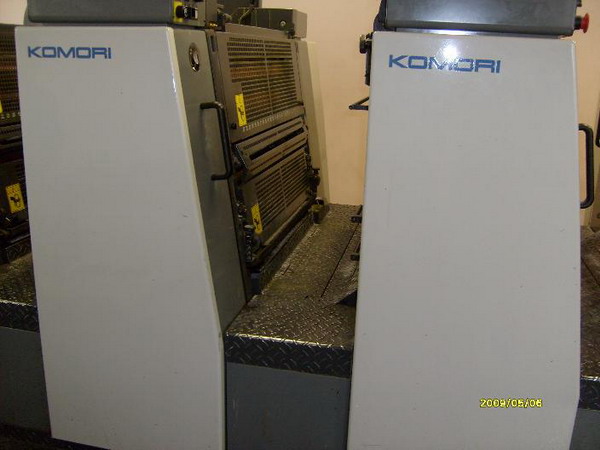 Sometimes the problem may occur with the rolls.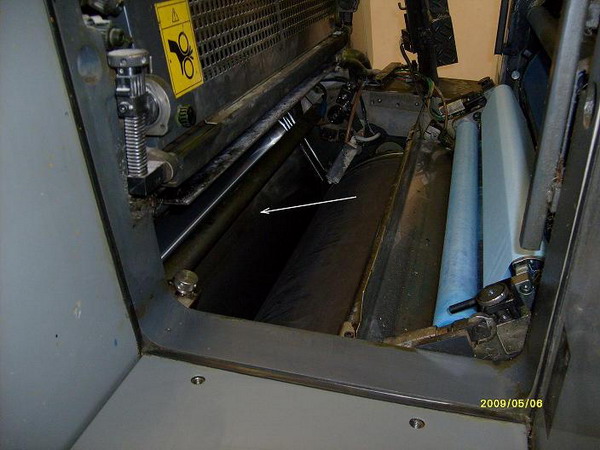 The wrench was inadvertently dropped to the printing machine and two defects at roll surface have appeared. The roll is made of stainless steel.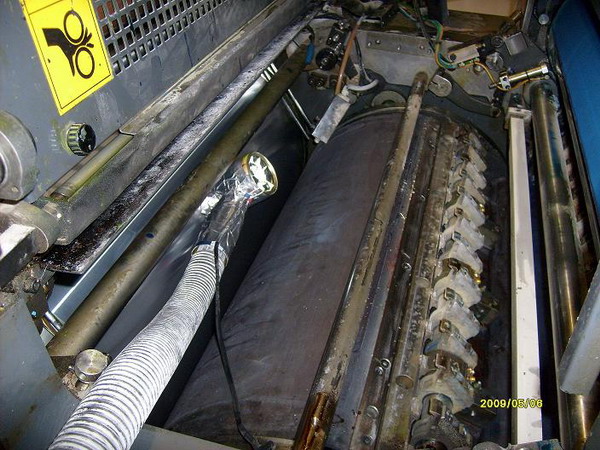 Prepare dust collector with illumination.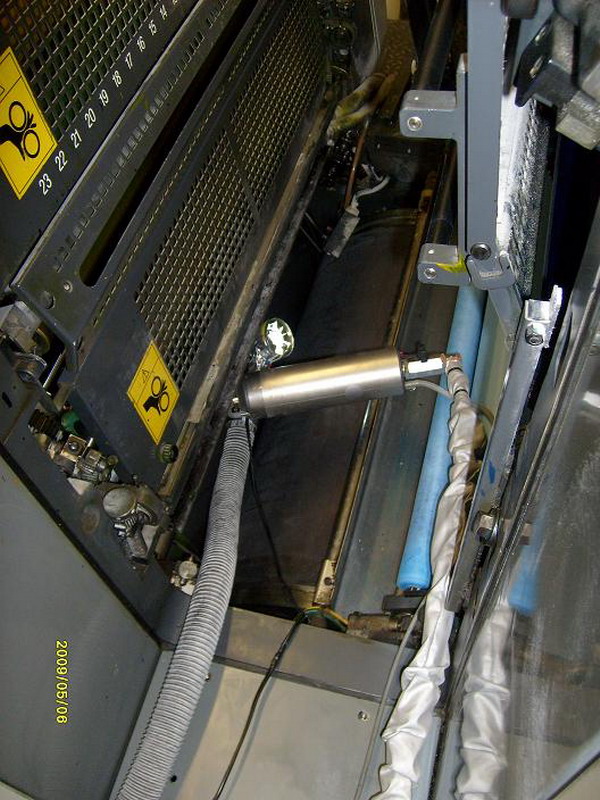 Blast by abrasive. Spray K-01-11 (copper and zink blend).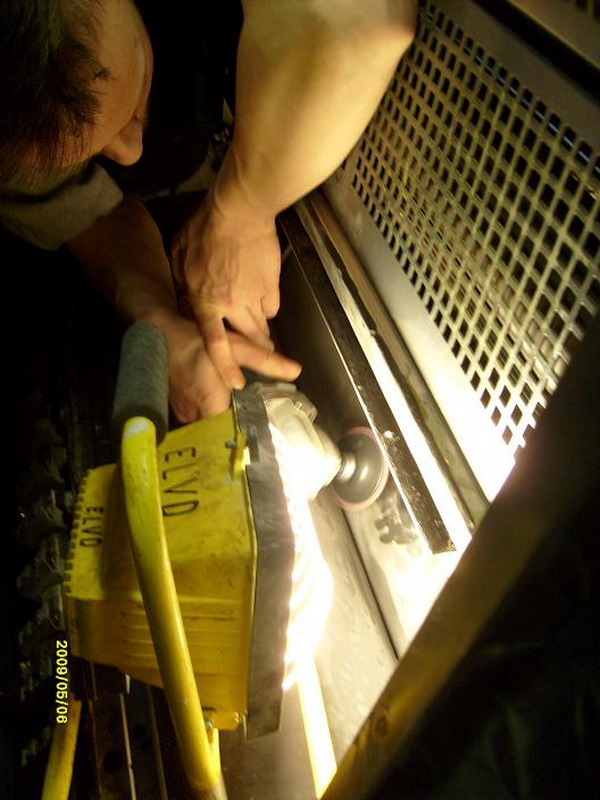 Grind.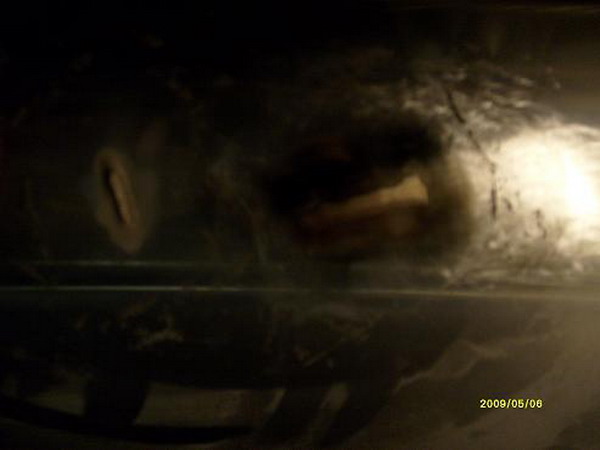 Only the color difference indicates the former defects after the grinding.